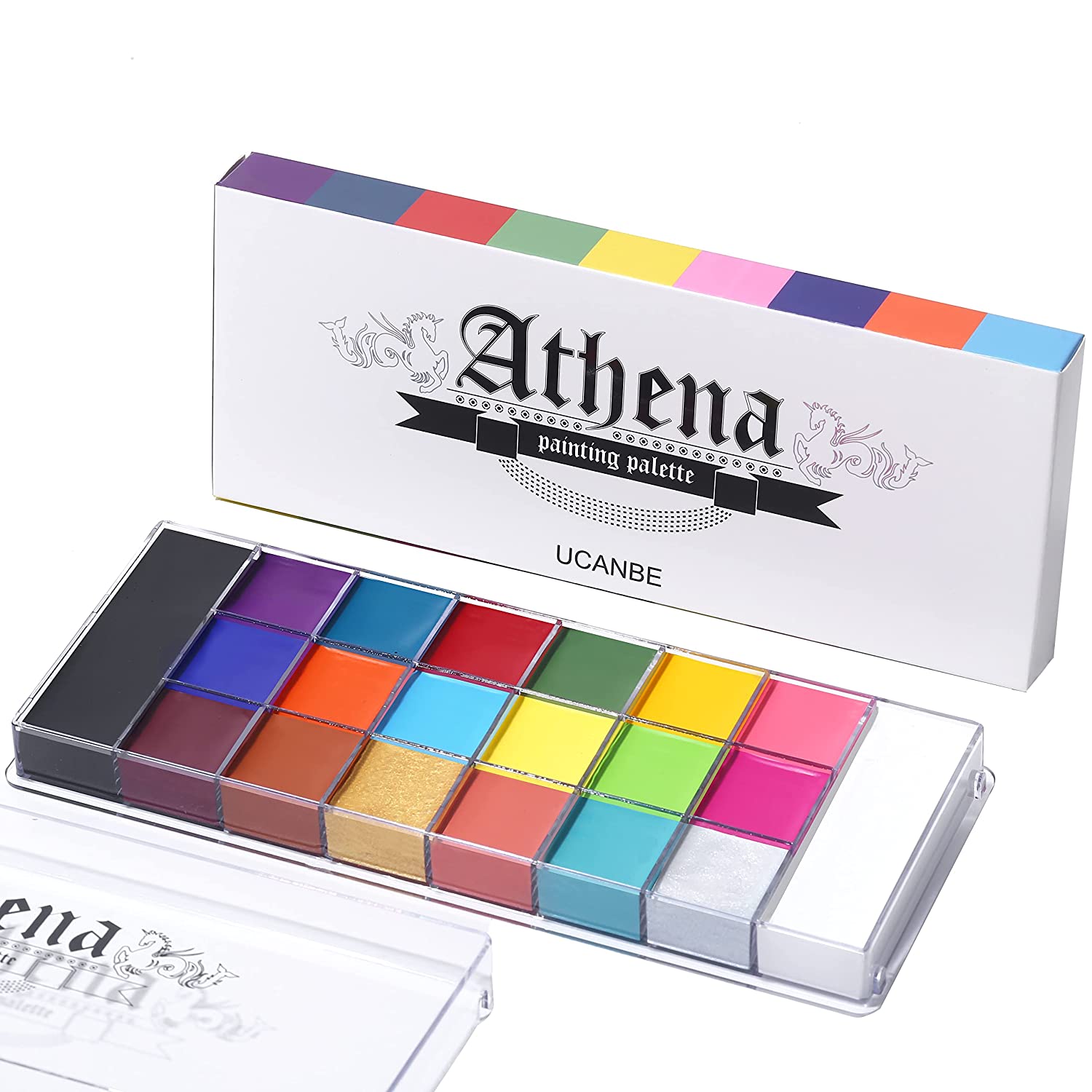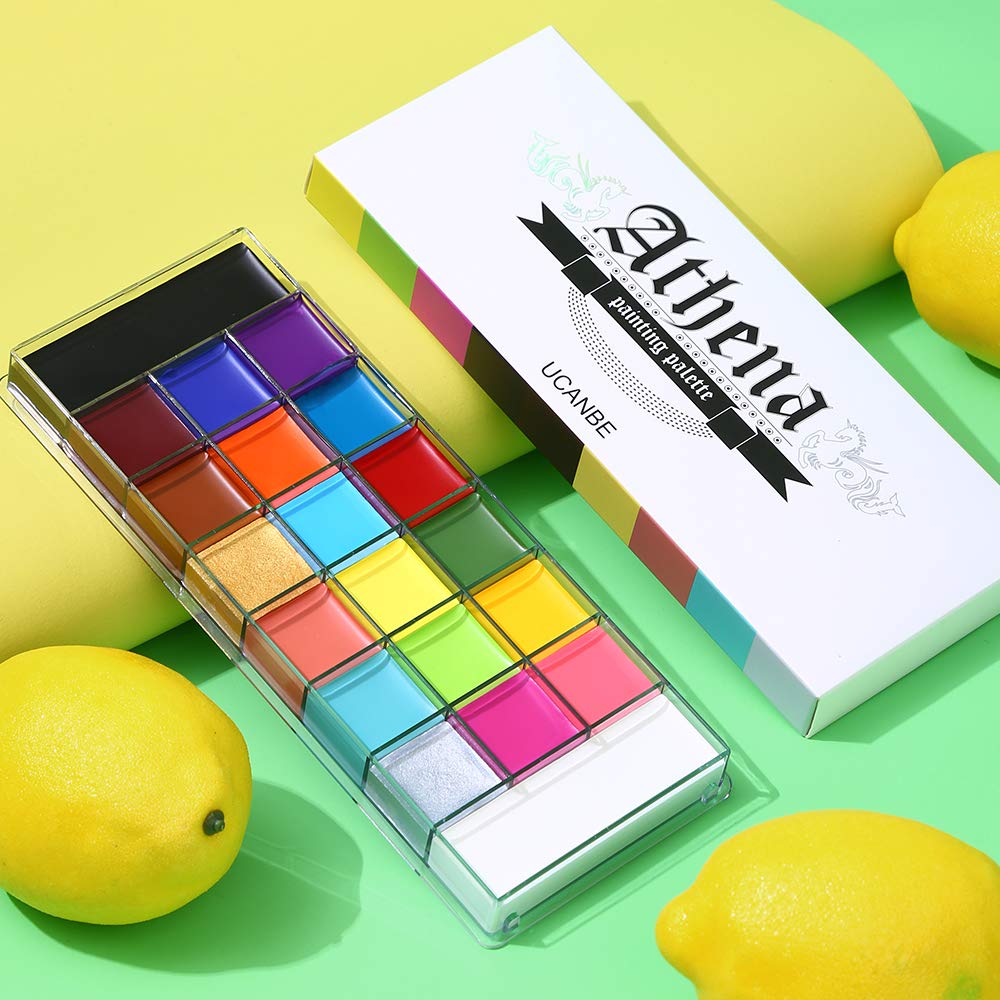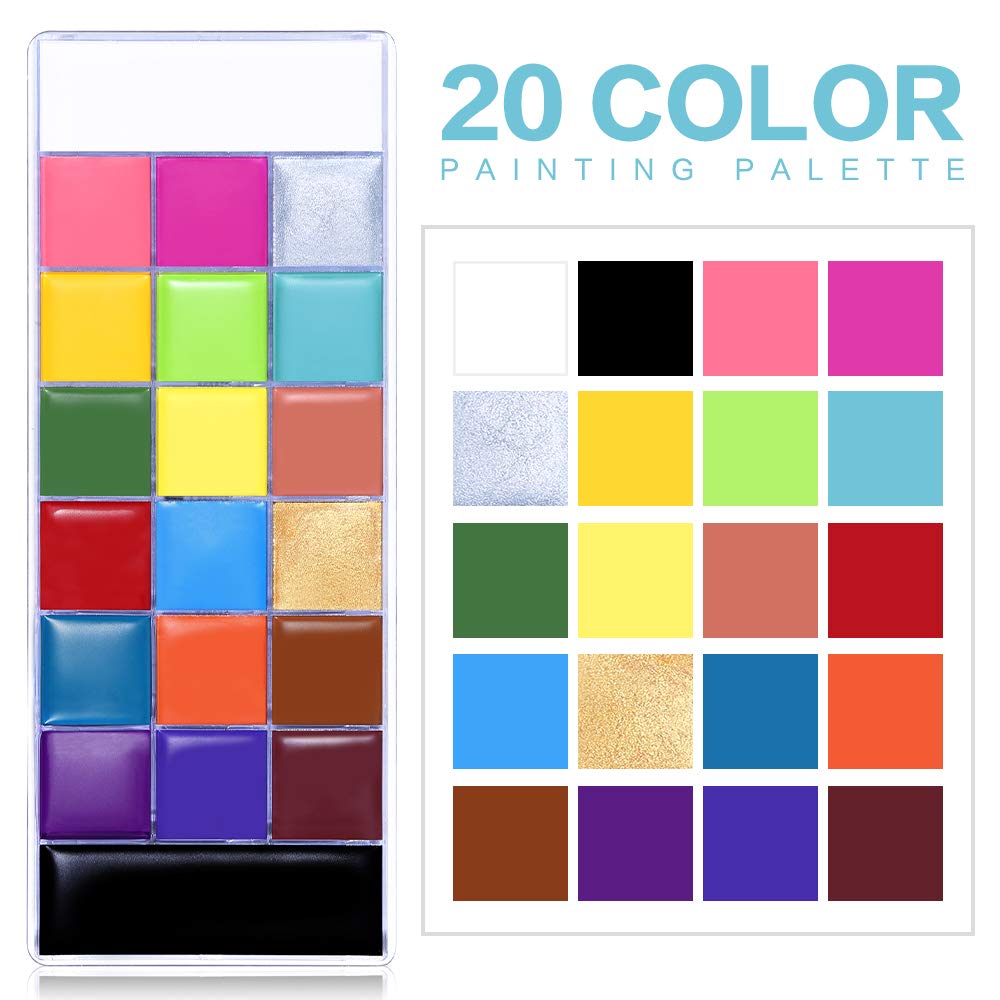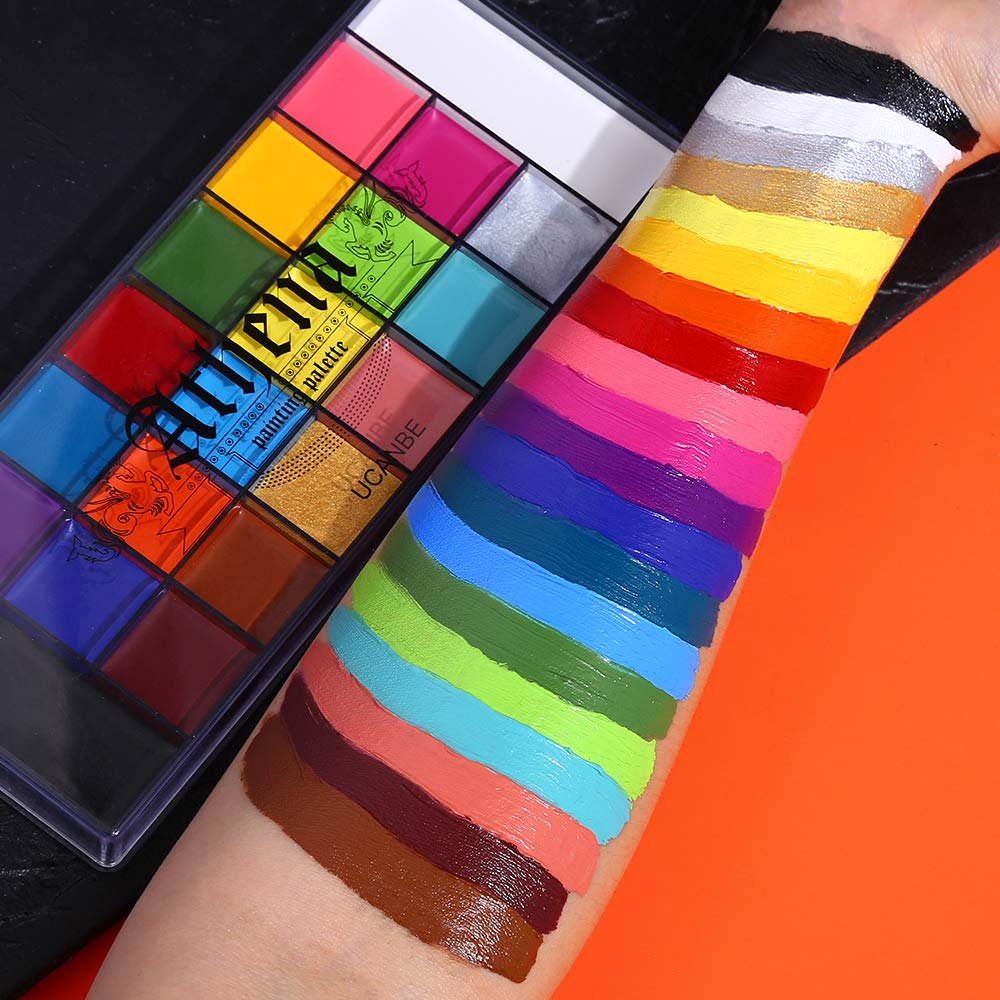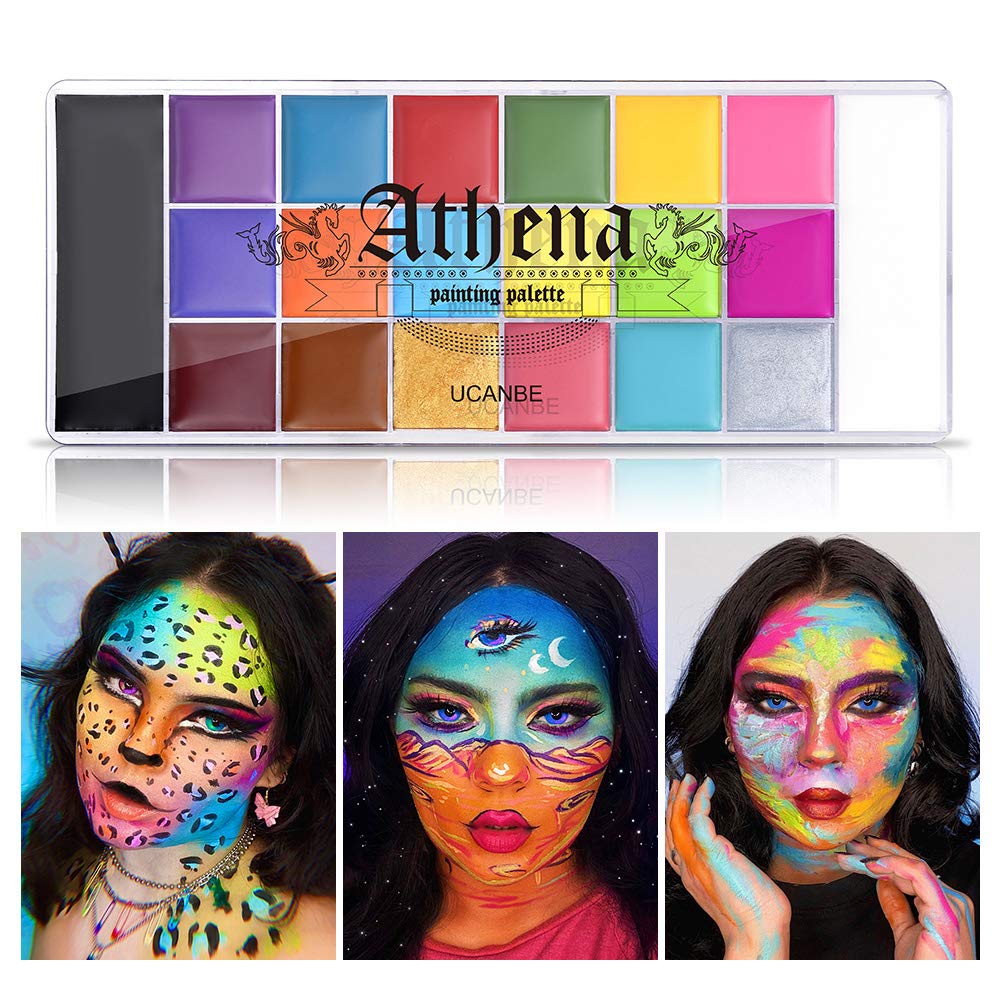 UCANBE Athena Face Body Paint Oil Palette
Regular price
Rs. 1,499.00
Sale price
Rs. 1,499.00
Regular price
Rs. 2,999.00

100% Original & Authentic Products
139 people are viewing this right now
UCANBE Athena Face Body Paint Oil Palette
Regular price
Rs. 1,499.00
Sale price
Rs. 1,499.00
Regular price
Rs. 2,999.00
Professional Face & Body Paint Oil-20 Colors Halloween Face Body Art Party Fancy Makeup

It works exceptionally well for all aspects of the face and body painting such as line work, based work, blending, and layering meets the needs of pro face painter and beginners. VIVID COLORS: Through your creativity, you can blend colors to paint various colors.
  A Face Body Paint palette refilled 20 creamy intensive pigmented colors in a convenient and sturdy plastic case that applies easily with sponge or brush. It can be used on the face and body.

Tattoo Face Body Paint is made of high-quality ingredients to be easily blended, comfortable on the skin while being vibrant. It remains flexible to resist cracking while drying quickly to a smudge-proof and durable finish but minimal rub-off.

20 flash Aqua colors are suitable for creating many different looks. It included bossy gold and silver, pink, purple, red, yellow, blue, green, brown of all basic (plus extra black and white). It meets the needs of different occasions. The colors can be easily shaded together to obtain a wide variety of effects for artistic makeup or special effects coloring.

Non-toxic oil-based painting palette, the formula is moist, semi-soft, safe, and gentle on skin. Richer color-saturated coverage than ordinary makeup, easy to wear, and easy to wash off with olive oil or professional waterproof makeup remover.

Professional face paint for festivals, carnivals, birthdays, campfire or theme parties, SFX makeup, stage performances, not to forget fun Halloween and other occasions! Easily create crown, costume, bruise, blood, cosplay looks. Friendly materials are safe for both popular kids and adults.

 
Pay attention:

1. Good body paint is usually non-greasy, which spreads smoothly & evenly with a brush.
2. An ideal body paint should dry out within a couple of minutes of applying without leaving any stain and blends entirely with other colors.
3. The best part about body paints, which is fit to use for the body, is the soluble water-based paints because they require no special equipment to wash off.
4. Suitable body paint can never irritate your skin, even during long hours.
5. Never purchase loose body paints. Always buy sealed and packed body paints for the safety of your skin.
Product arrived in perfect condition ahead of time I Super recommend it
Very good quality product, the colors are beautiful, they are good for special makeup!