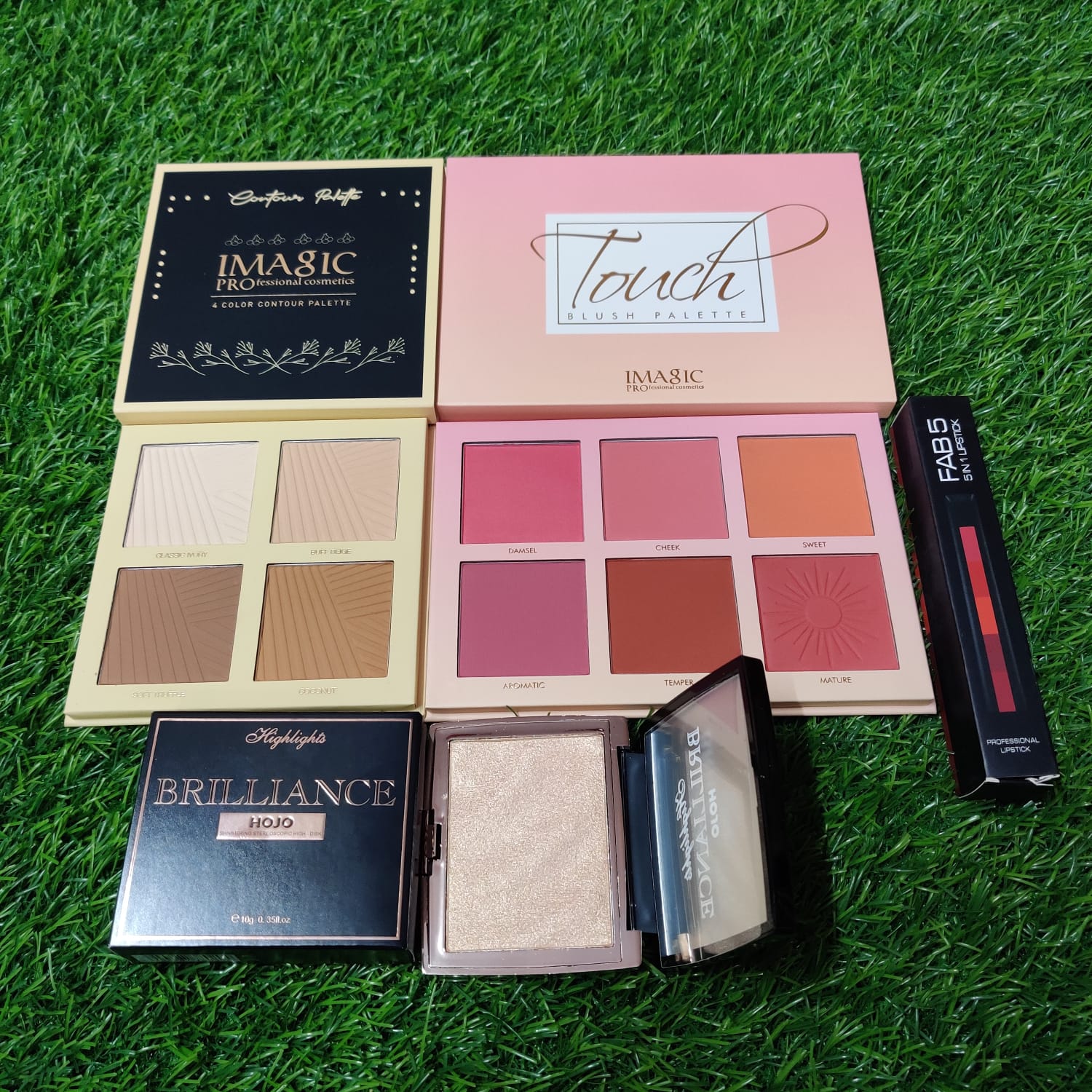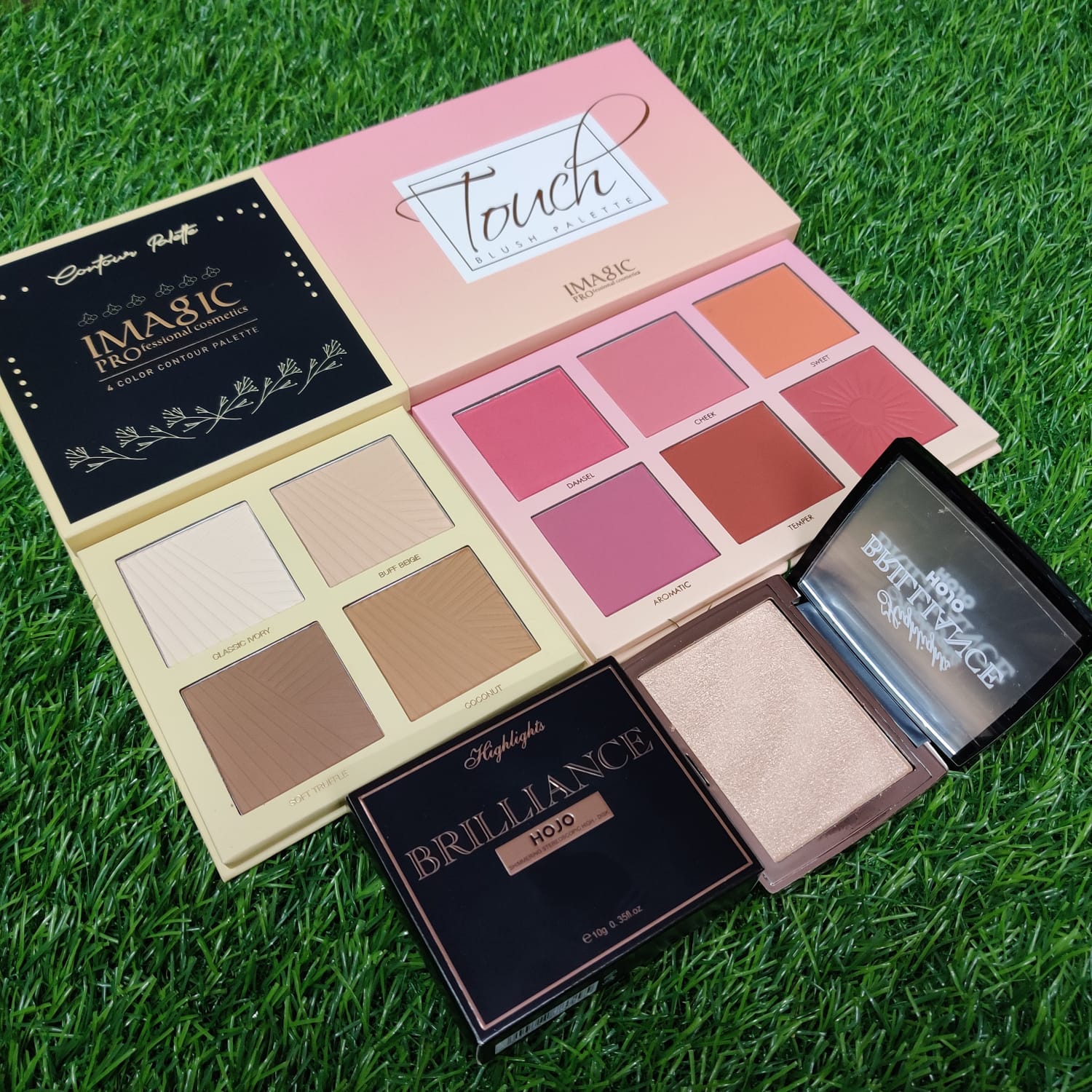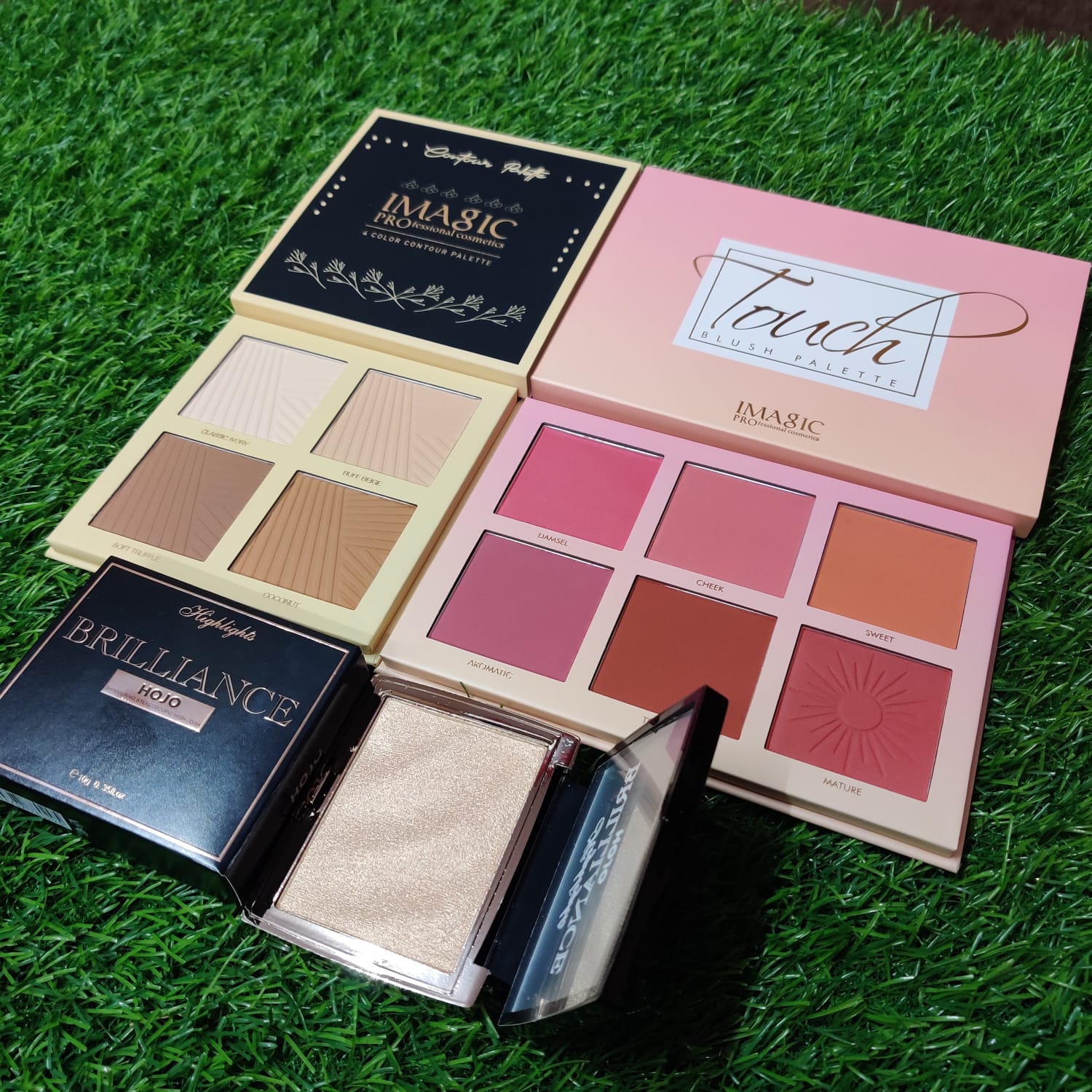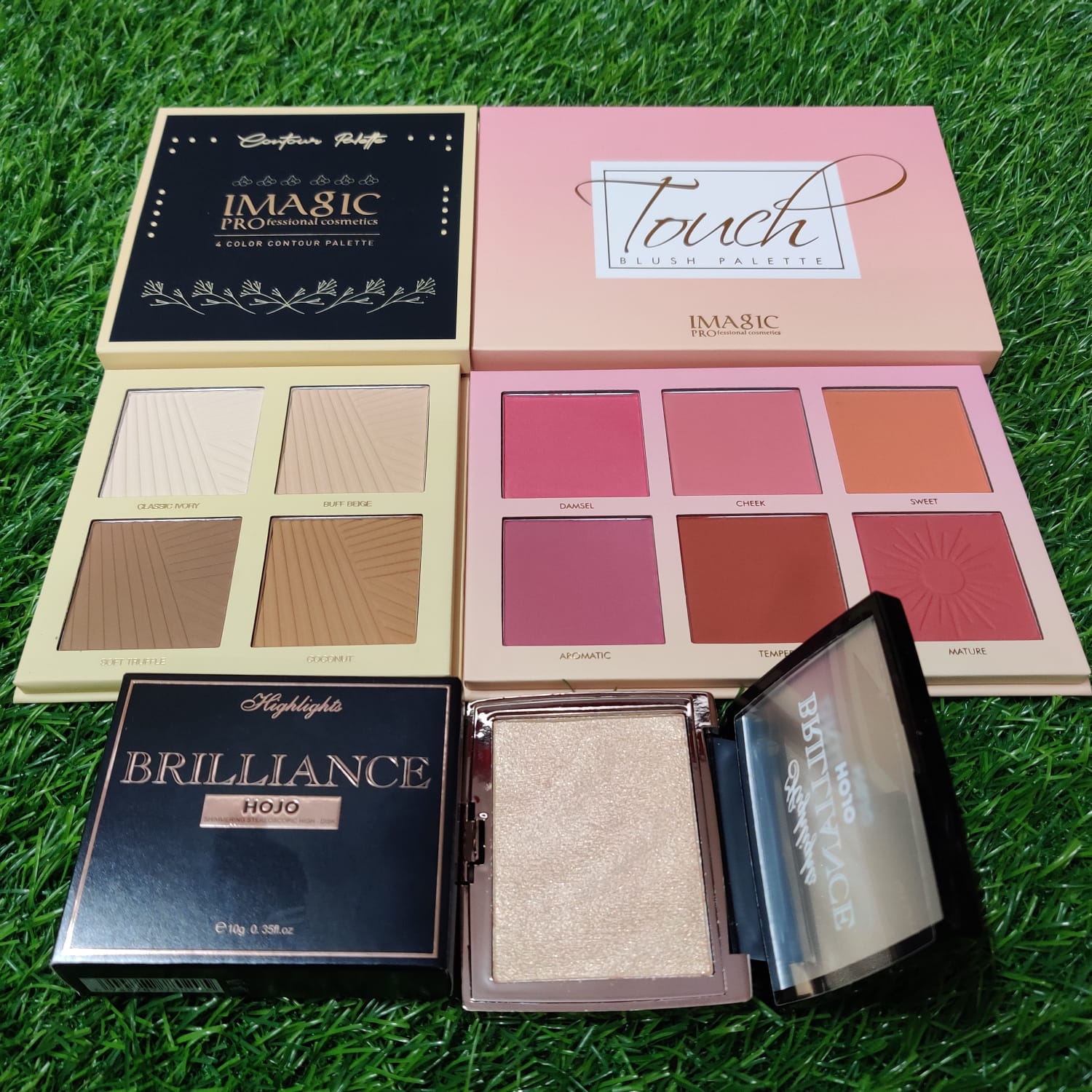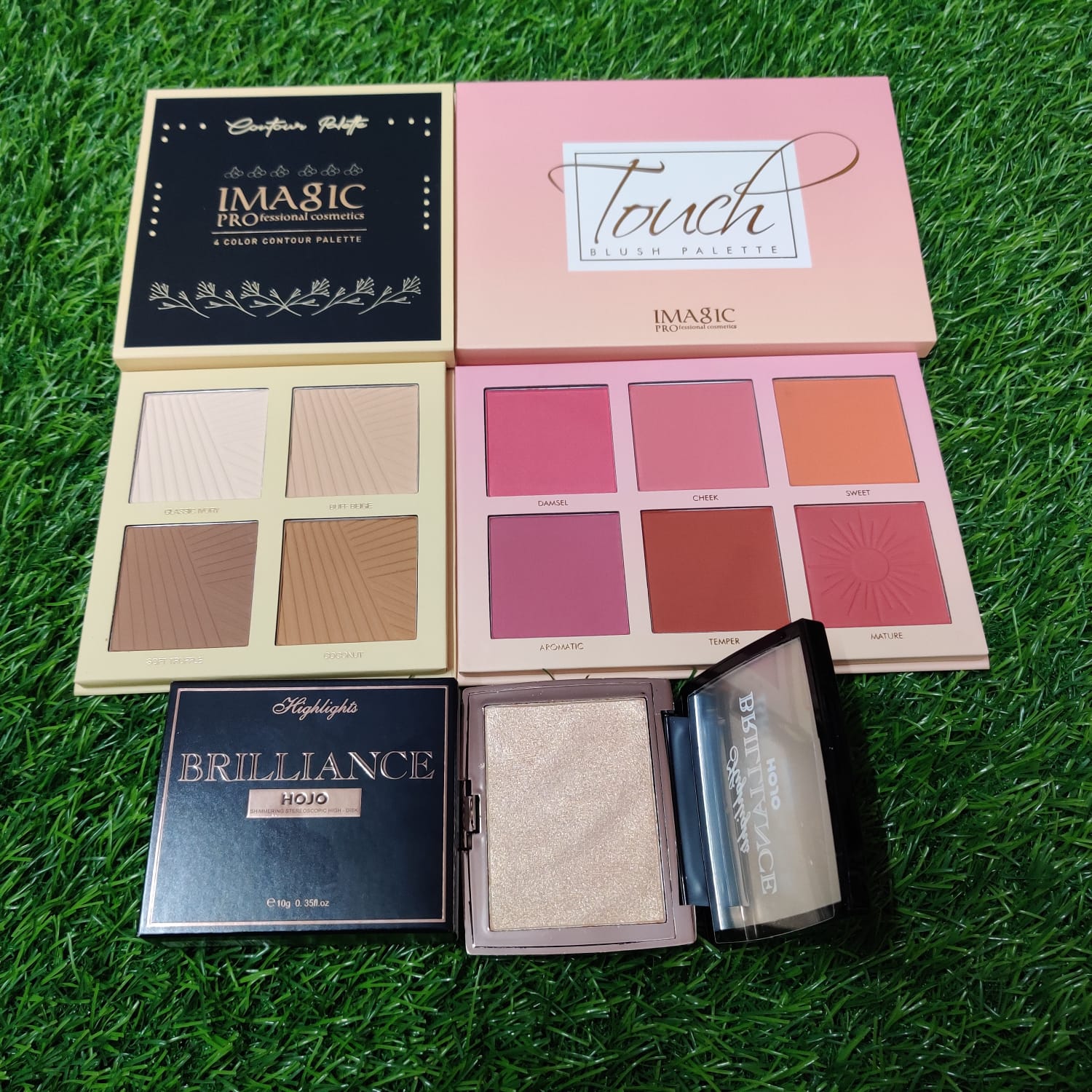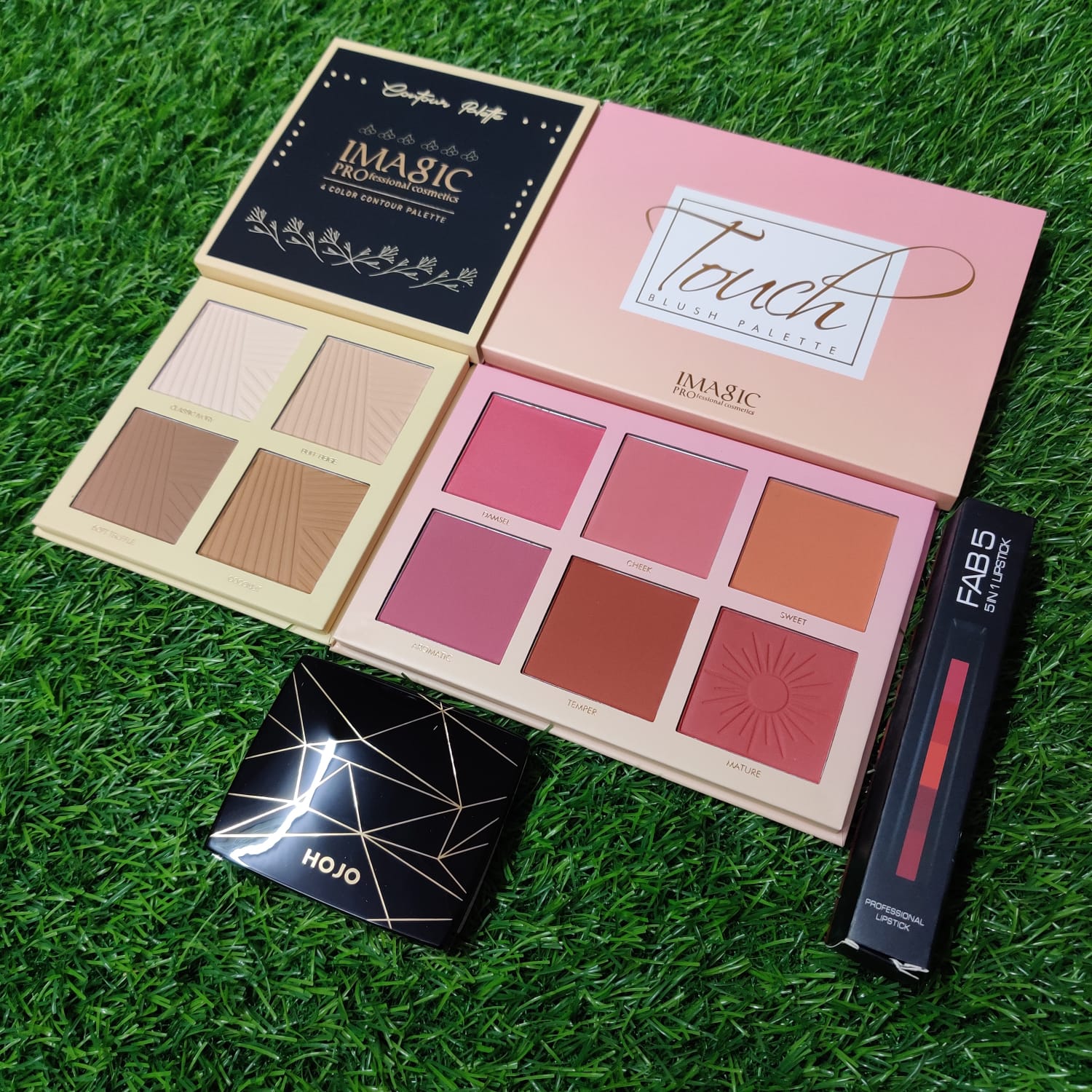 Imagic + Hojo (3 in 1 Combo) - Contour + Blush + Highlighter - Get Free 5 in 1 Lipstick
Regular price
Rs. 1,999.00
Sale price
Rs. 1,999.00
Regular price
Rs. 3,999.00

100% Original & Authentic Products
120 people are viewing this right now
Imagic + Hojo (3 in 1 Combo) - Contour + Blush + Highlighter - Get Free 5 in 1 Lipstick
Regular price
Rs. 1,999.00
Sale price
Rs. 1,999.00
Regular price
Rs. 3,999.00
Imagic + Hojo (3 in 1 Combo) - Contour + Blush + Highlighter
Get Free 5 in 1 Lipstick
Imagic
Contour 

description

Product NO: FA-120
Fine powder, fixed makeup, oil control, waterproof, long lasting, hairline filling.
4 colors in one palette, saturated natural color, high pigmented and good in breathable.
Modify the facial features, brighten the local skin, increase the gloss of the makeup and improve the contour of the face.
Imagic
 

Blush 

description

Product NO: FA-123
Long-wear,fade-proof,smudge-proof formula,keeps your cheeks perfectly.
Rich in pigment,multi shades,give a pretty pop of color for any skin tones.
Improve face contour,make your cheeks more rosy.
Hojo Highlighter 

description

Wake Up the Light high-profile Gloss, the golden flash is close to the skin color. Just like the warm sunshine in the morning. Lightweight, portable size, easy to carry. Easy to wear and blend. Sweep the Apple Zone and Nose Bridge, and all of them will PONG in seconds. Brighten, looks natural. Silty silky smooth, tightly integrated with the skin. Shimmer particles have light shining like diamonds in the sun. Create a natural three-dimensional makeup.