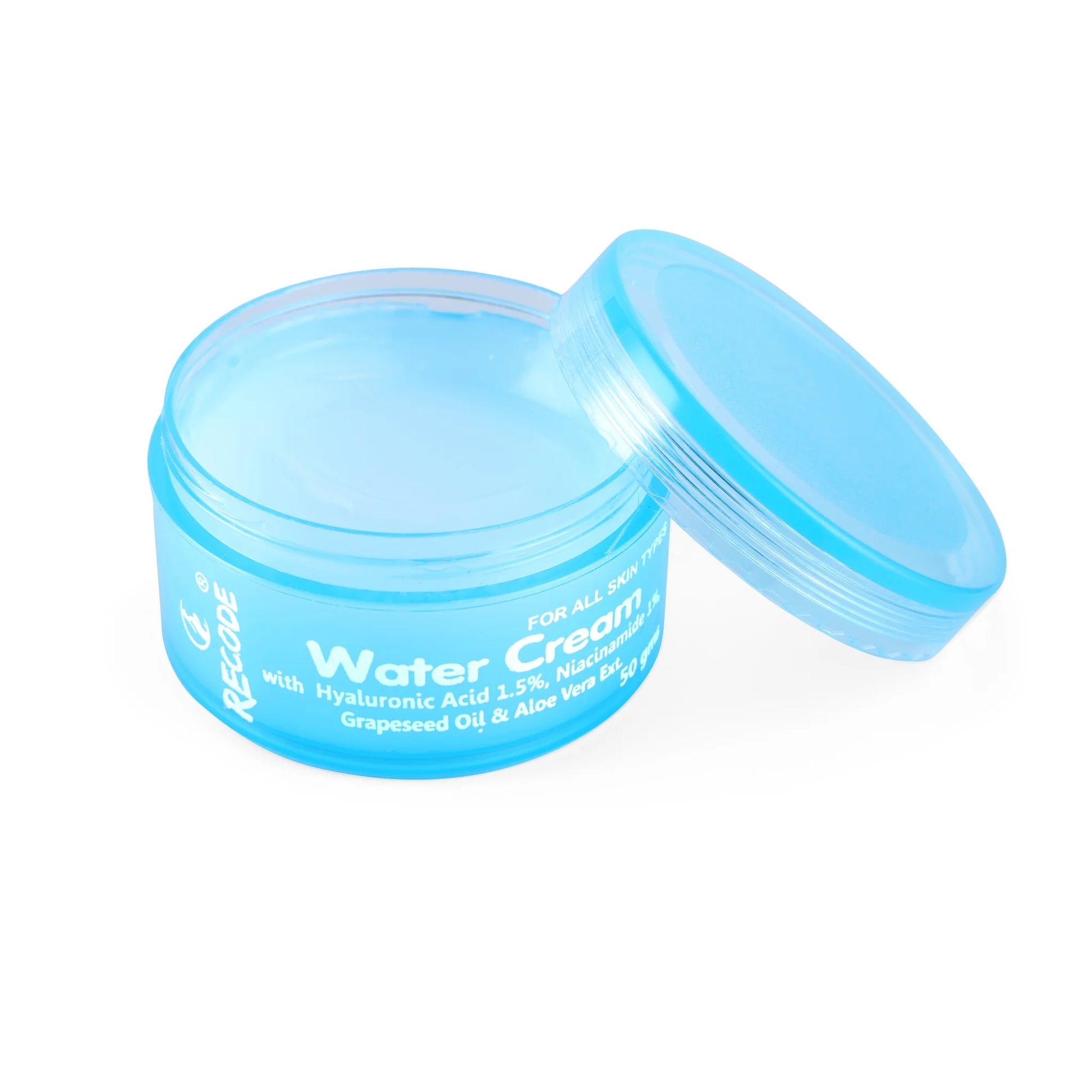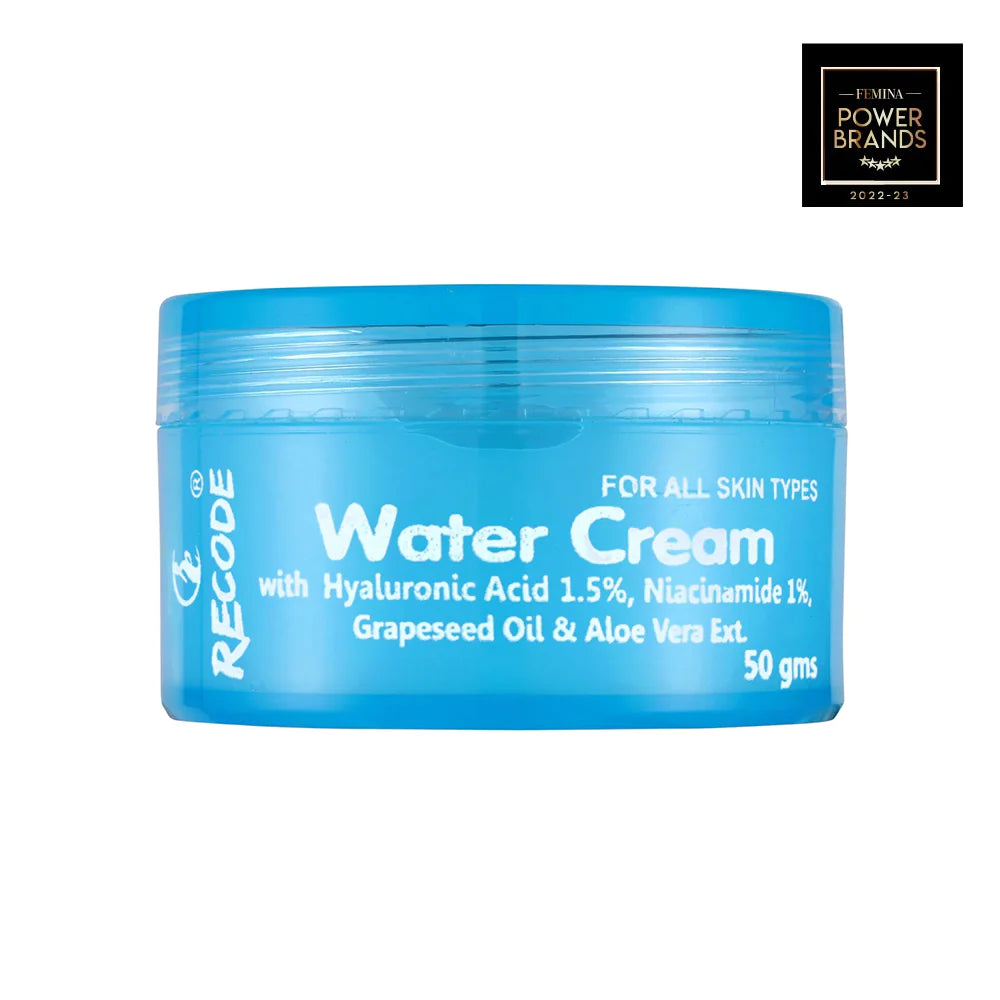 Recode Water Cream - 50 gms
Sale price
Rs. 645.00
Regular price

100% Original & Authentic Products
126 people are viewing this right now
Recode Water Cream - 50 gms
Sale price
Rs. 645.00
Regular price
Water Cream with  Hyaluronic Acid 1.5%, Niacinamide 1%, Grape Seed Oil & Aloe vera Ext.
FOR ALL SKIN TYPES
Mineral Oil & Paraben Free
50 gms
Recode Water Hydra Moisturiser maintains proper skin hydration, Boosts skin's defense mechanism, Prevents Trans Epidermal Water loss, Creates a protective barrier over dry skin, and Provides relief from itching & inflammation.
Ingredients: Aqua, Carbomer, Sodium Citrate, Potassium Carbonate, Sodium Lactate, Glycerin, Niacinamide, Hyaluronic Acid, Vitamin E, Phenoxy Ethanol, Grape Seed Oil, Aloe vera Extract, Fragrance.
How to use -
One of the best water-based moisturizers on the market is Recode water cream. It contains 1.5% hyaluronic acid, 1% niacinamide, grape seed oil, and aloe vera extract. All these ingredients have powerful hydration properties and reduce fine lines and spots.
Our water-based moisturizer for oily skin also relieves itching and inflammation due to dry skin. It rejuvenates and revitalizes your skin and gives it a youthful glow without any harsh ingredients.
Hyaluronic acid has scientifically-proven benefits of reducing the signs of fine lines and wrinkles. It also gives a dewy appearance to the skin by making it firm and plump.