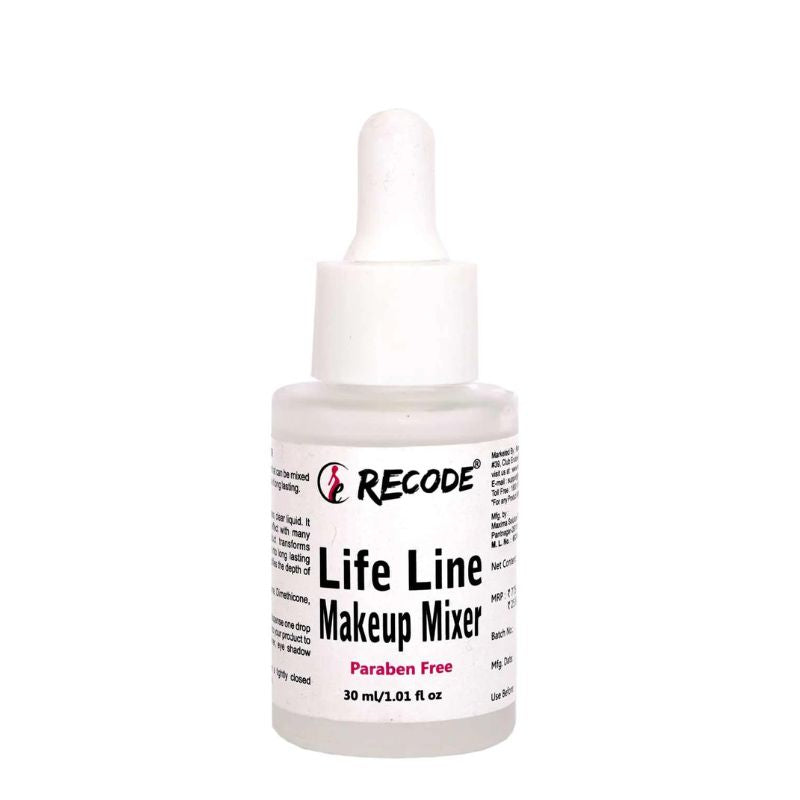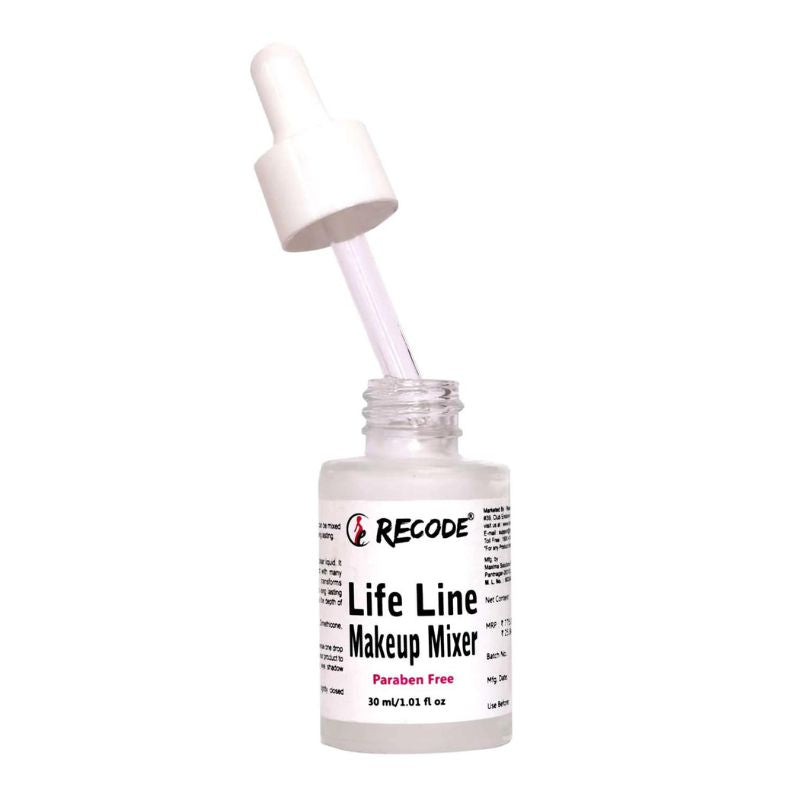 Recode Life Line Makeup Mixer-30 ML
Sale price
Rs. 749.00
Regular price
Rs. 775.00

100% Original & Authentic Products
102 people are viewing this right now
Recode Life Line Makeup Mixer-30 ML
Sale price
Rs. 749.00
Regular price
Rs. 775.00
Life Line Makeup Mixer Paraben Free
30 ml/1.01 fl oz
MAKEUP MIXER
The product comes in liquid form that can be mixed with any cosmetic product to make it long lasting.
Recode LifeLine Makeup Mixer is waterless, clear liquid. It helps to create a long lasting effect with many Makeup products. This product transforms mascara, eye shadow, gel liner into long lasting eyeliner. This product also intensifies the depth of products.
KEY INGREDIENTS : Isododecane, Dimethicone, Cyclopentasiloxane.
Directions : Using the Doppler, dispense one drop of Makeup Mixer Liquid directly into your product to get rid of dried mascara, eyeliner, eye shadow palette, foundation and so on.
Storage Conditions : Keep in a tightly closed container to prevent deterioration.
Made in India
Good service
Original product..... thanks