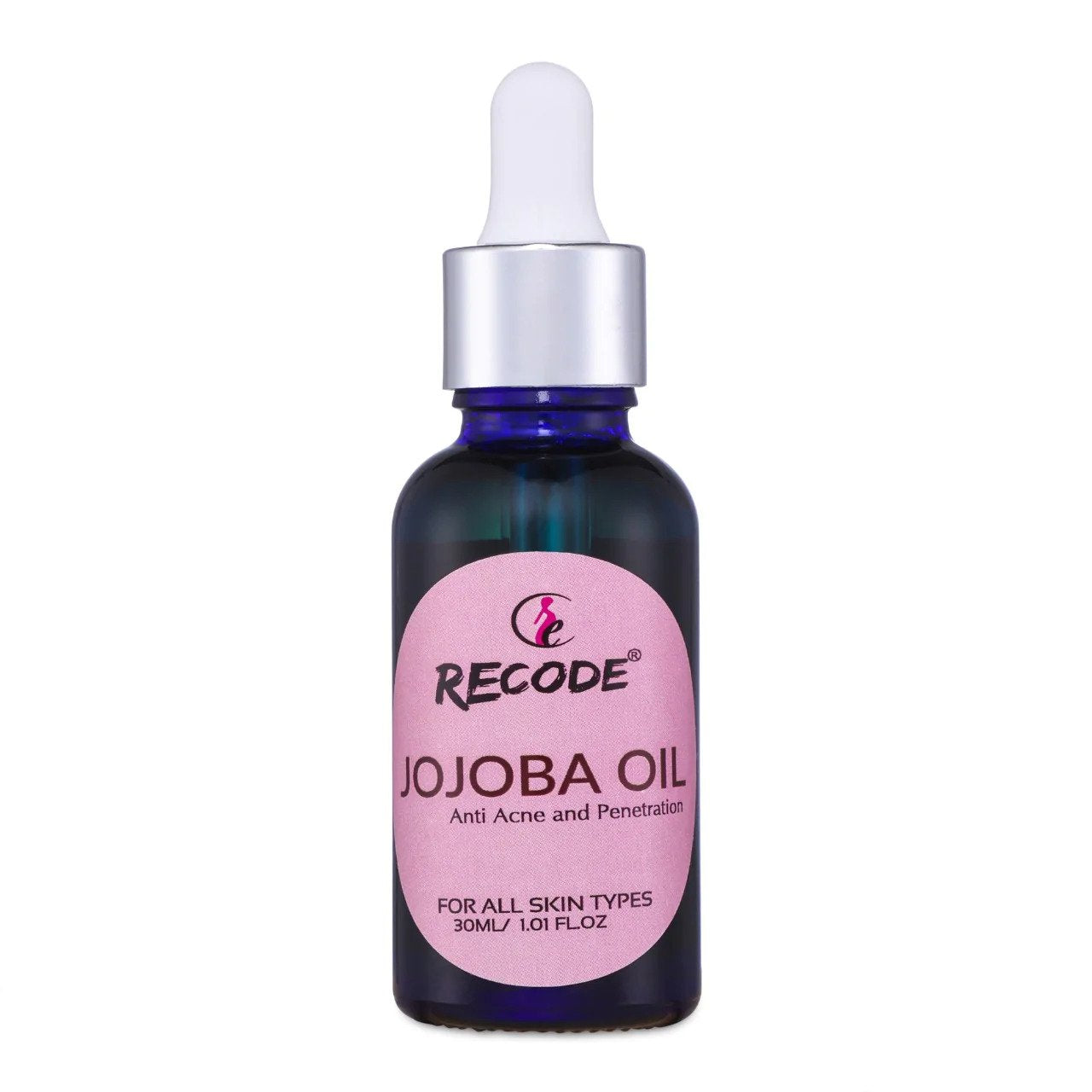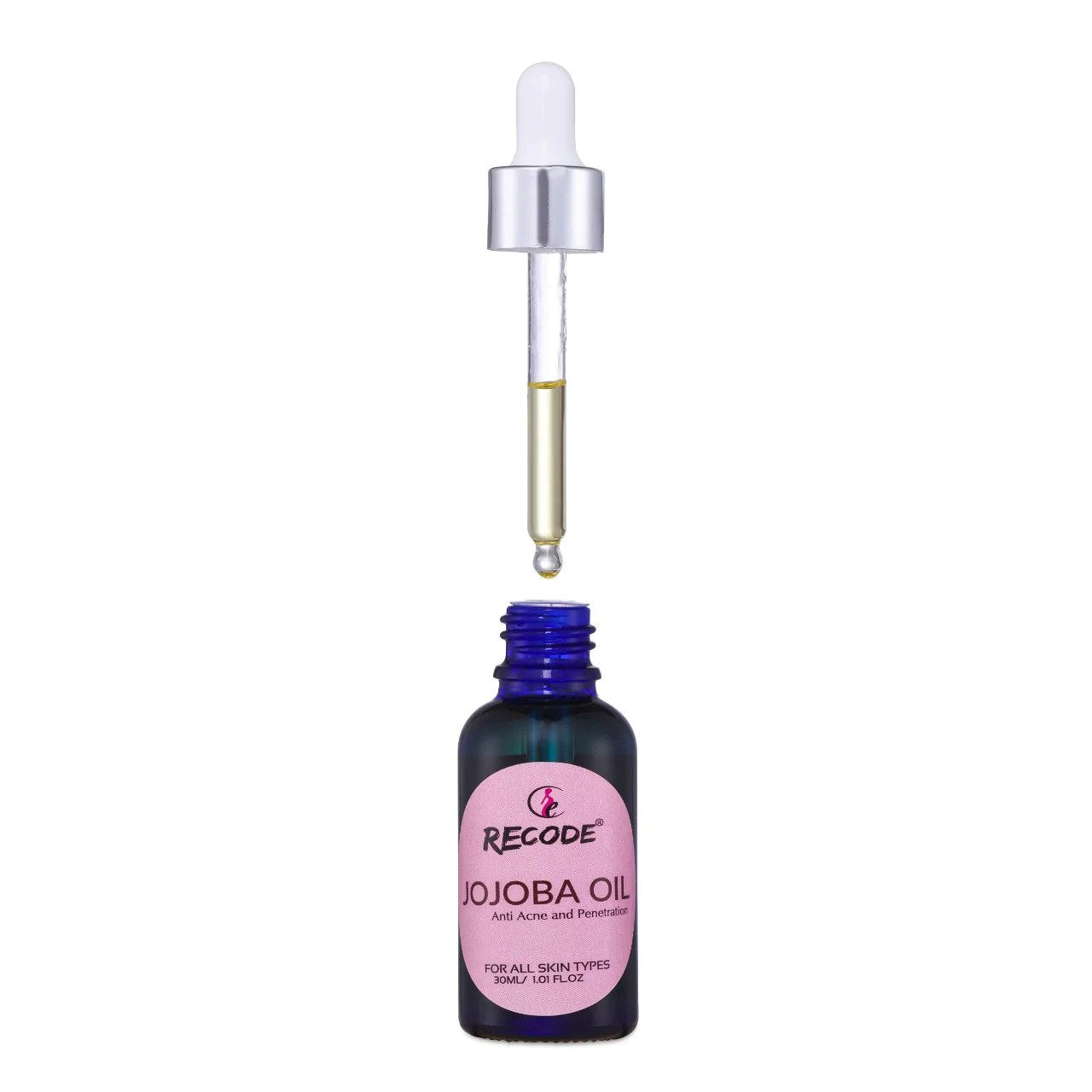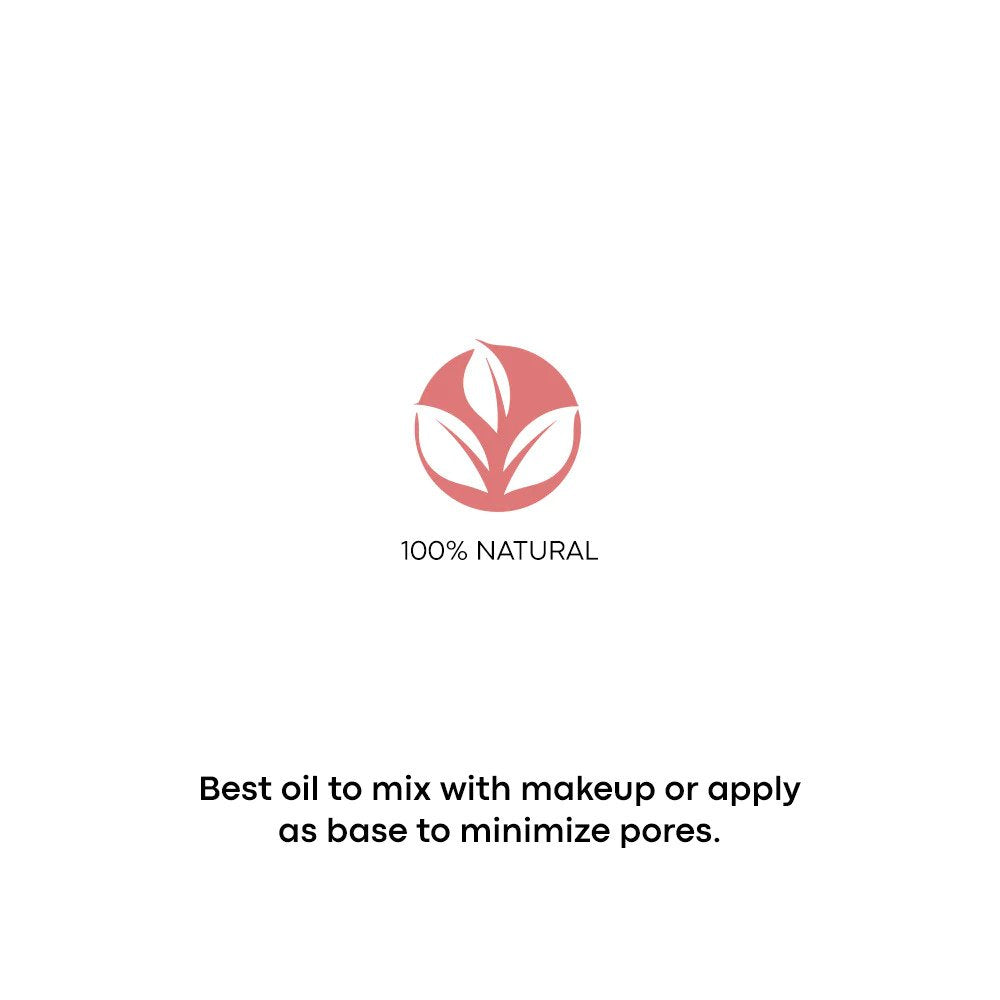 Recode Jojoba Oil for Face & Acne 30 ml
Sale price
Rs. 625.00
Regular price

100% Original & Authentic Products
127 people are viewing this right now
Recode Jojoba Oil for Face & Acne 30 ml
Sale price
Rs. 625.00
Regular price
Anti Acne and penetration
Recode Jojoba oil is extracted by cold process, This oil has traditionally been used both topically and orally to improve the health of skin, hair, and nails.it contains a number of different beneficial properties and vitamins that form a powerful combination to boost skin health.
100% virgin
Hydrates and supple skin
Fast absorbing
Anti-acne
CAUTION: Discontinue use if irritation occurs and wash your face, Avoid contact with eyes. We always recommend a hand patch test before applying to your face
WHY IS JOJOBA OIL GOOD FOR THE SKIN?
If you are looking for an oil that can solve your acne problem and improve your skin, then remarkable jojoba oil makes for the ideal addition to your daily routine. Jojoba oil for the face enables the prevention of rough or dry patches and irritations. It is beneficial to use jojoba oil for eczema treatment. Individuals with inflammatory skin problems like eczema and psoriasis may find this natural oil especially effective.
Jojoba oil for skin contains antioxidants that enable to reduce of the appearance of fine lines and wrinkles, and the effective vitamin complex enables to improve of elasticity and skin moisture and restore damaged cells. Jojoba oil for the face helps you to maintain your youthful and glowing complexion.
IS JOJOBA OIL BENEFICIAL FOR ACNE?
Yes, Jojoba oil for acne has been proven to efficiently clear and treat breakouts. This oil works as a protectant and cleanser, fighting off toxic bacteria that bring breakouts and acne.
One crucial attribute of this oil is its capacity to enable the skin to self-regulate, in part because the formulation of Jojoba oil for skin is equal to the sebum that is naturally generated by our skin. Once used, jojoba oil for the face enables you to moisturize your skin while preventing the skin from producing extra sebum.
RECODE JOJOBA OIL - A SOLUTION FOR IRRITATED AND DRY SKIN
Recode Studios brings a solution for irritated, dry, and cracked skin. Jojoba oil for acne problems is effective and perfectly safe to utilize as a cleanser or makeup remover. Recode Jojoba oil for skin is high in vitamin E, which participates in elastin and collagen production. This helps to strengthen your skin and enables you to soften existing scars and heal acne. Buy jojoba oil for acne scars from Recode Studios. The best thing about Recode jojoba oil for the face is that it's not only beneficial, but it's inexpensive.
Besides, you can also purchase rose gold oil from Recode Studios to brighten up your skin. You can also get the chance of effortless and quick shopping of Recode's sea buckthorn oil that helps to reduce redness and swelling of the skin.
RECODE'S JOJOBA OIL IS AN EFFECTIVE BEAUTY OIL FOR ACNE-PRONE AND OILY SKIN TYPES
Recode Jojoba oil for acne enables you to fight oil with oil. Our Jojoba oil for oily skin enables you to control oil creation by tricking your skin into thinking it's generated enough. Get jojoba oil for oily skin easily from our store online.
Jojoba oil for acne scars from Recode Studios is chock-full of usefulness when it comes to treating acne scars. Use our jojoba oil for eczema and acne-related skin problems. The oil seriously has the effectiveness to heal your acne scars when utilized regularly. So what are you waiting for? Place your order at our website and get your delivery of jojoba oil for face acne at your doorstep.
WHY SHOULD YOU BUY JOJOBA OIL FOR ACNE AND FACE FROM RECODE STUDIOS?
Recode Jojoba oil for the face is taken out by cold method. This effective oil comprises several different vitamins and beneficial properties that form a strong mix to improve your skin health. Recode Studios offers 100% virgin jojoba oil for skin that hydrates your skin and gives you glowing skin. Purchase jojoba oil for face acne from Recode Studios at a reasonable price rate. This natural oil from Recode also removes bacteria, makeup, and dirt from your face.
Also, don't forget to check out Recode's tea tree oil which helps you to get glowing and perfect skin. You can even purchase watermelon seed oil from Recode Studios. This oil enables elasticity, cell regeneration, skin hydration, and prevents acne formation.