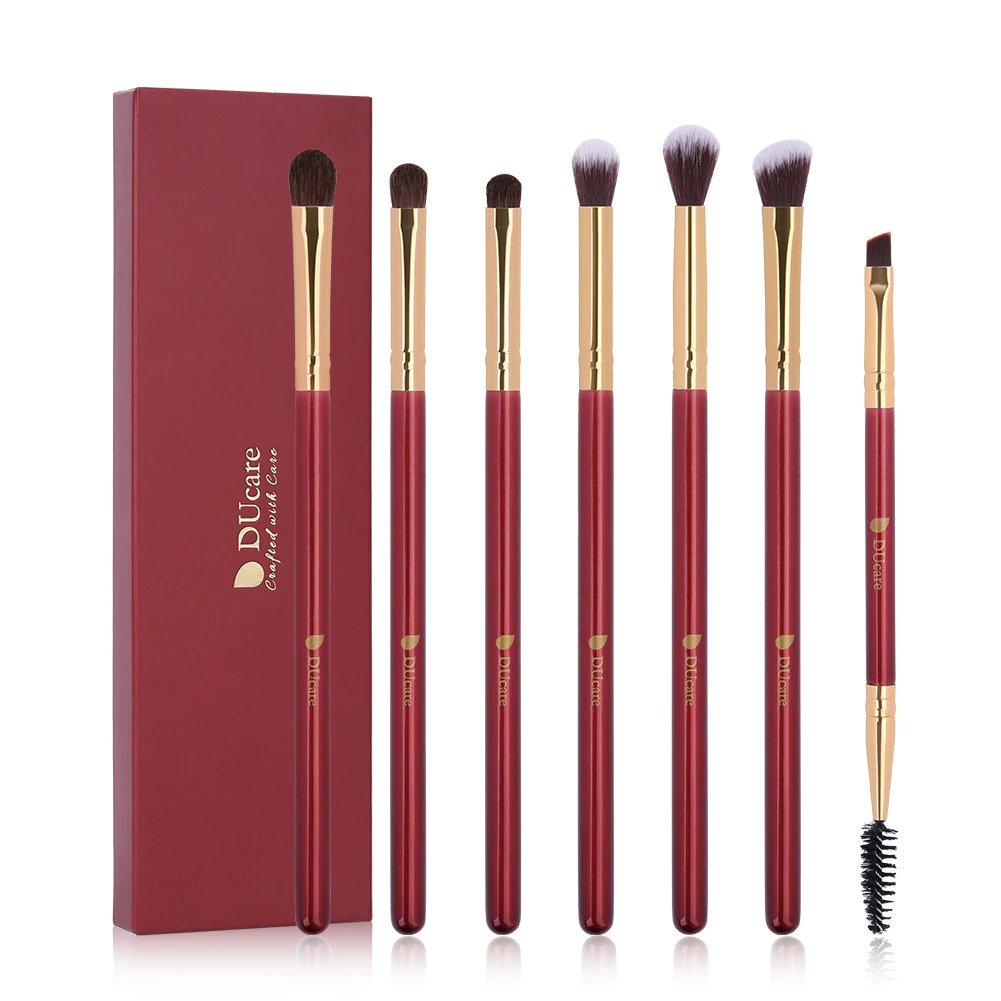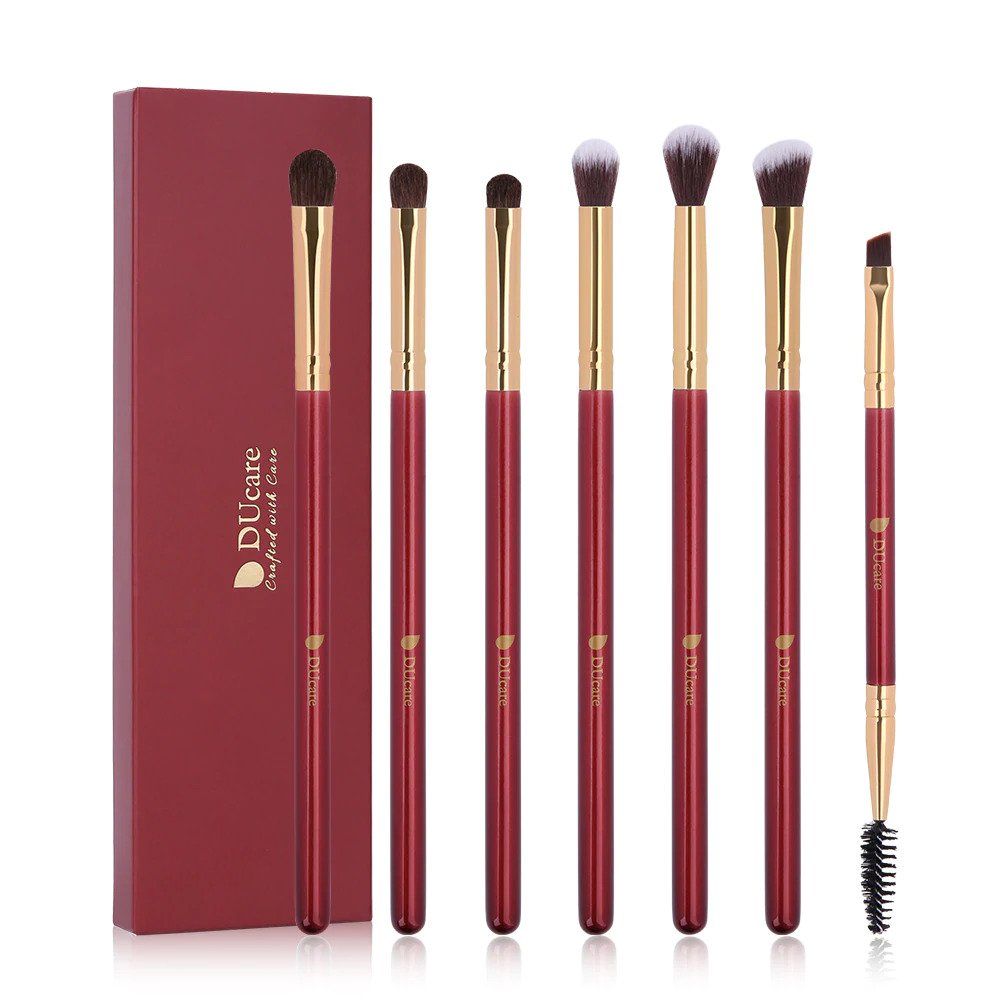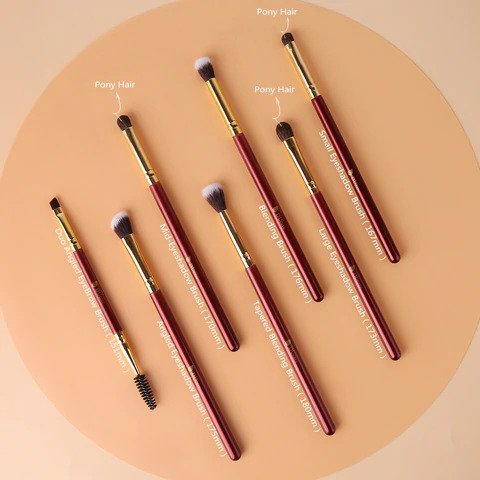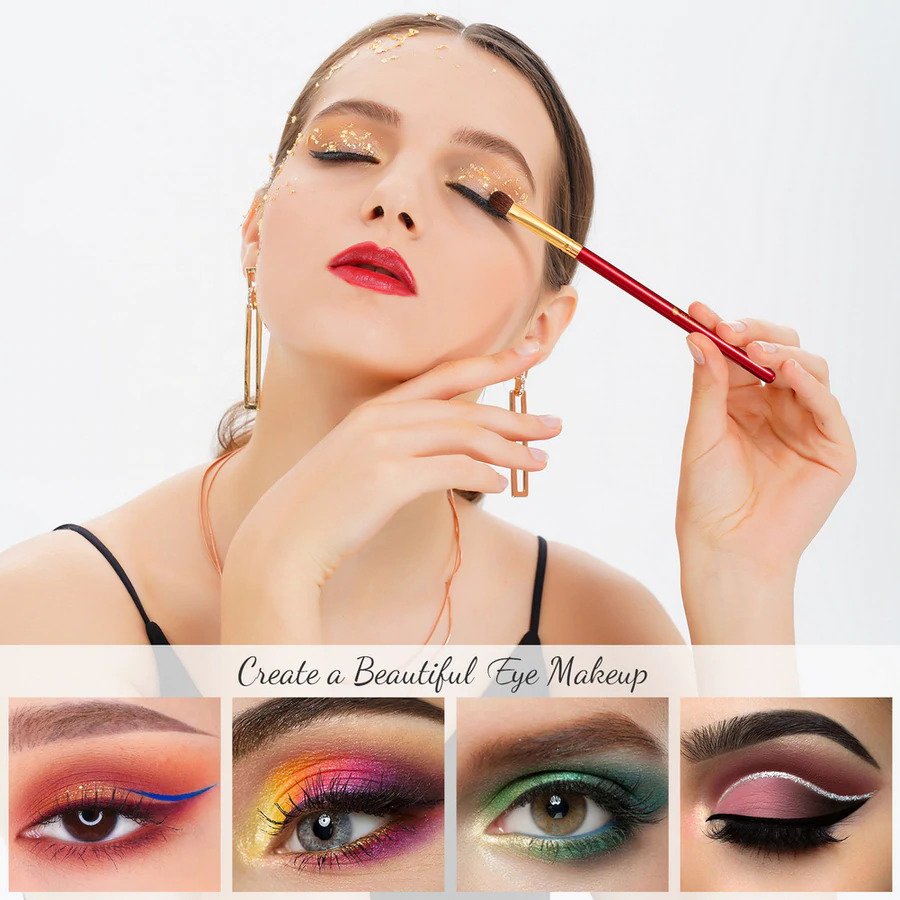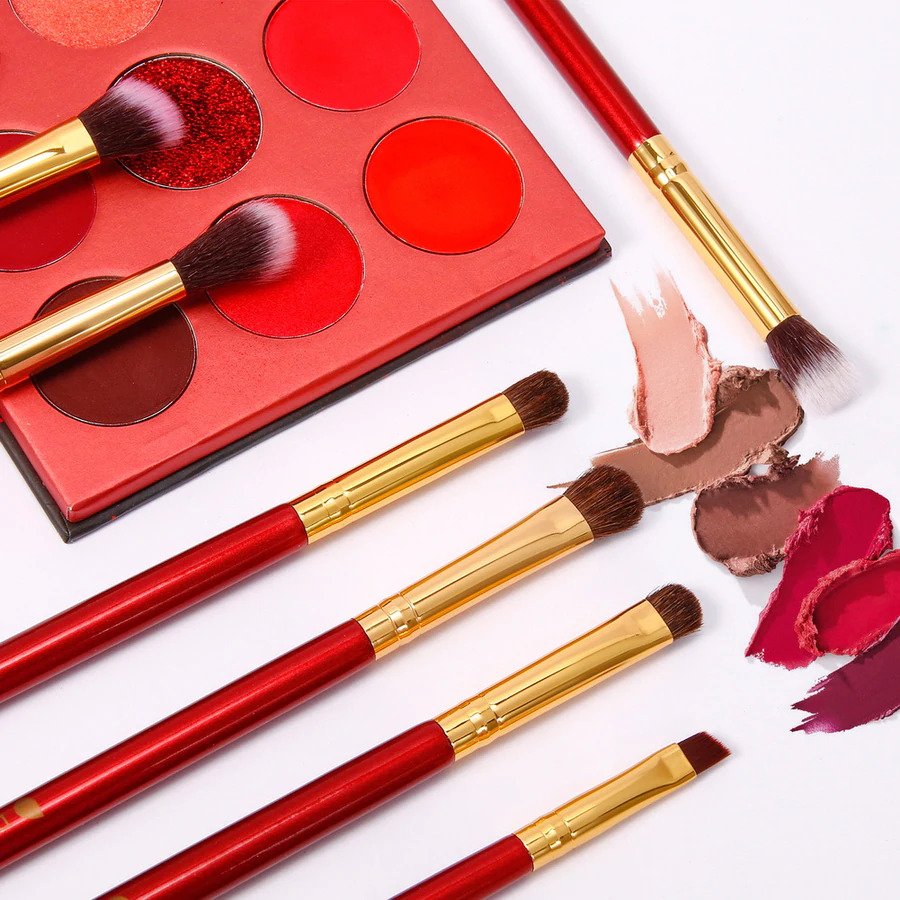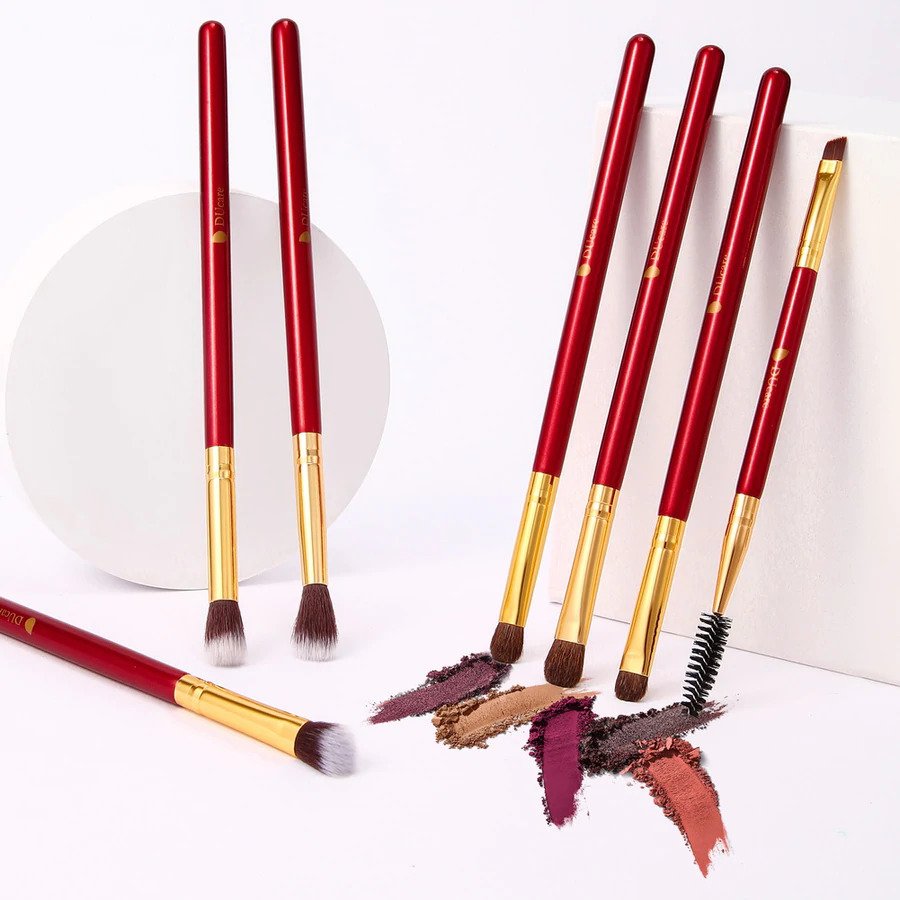 DUcare Eyeshadow Brush Set 7Pcs Eye Makeup Brushes
Sale price
Rs. 789.00
Regular price
Rs. 1,499.00

100% Original & Authentic Products
147 people are viewing this right now
DUcare Eyeshadow Brush Set 7Pcs Eye Makeup Brushes
Sale price
Rs. 789.00
Regular price
Rs. 1,499.00
Product Description:

1.Smokey Eyeshadow Brush Synthetic hair.

 Use it to smudge darker shades of a smokey eye look.

2.Large Eyeshadow Brush. Pony hair. Packs on eye shadows and shades on the eyelid.

3.Taper Blending Brush Synthetic hair. Use it for blending eye shadows.

4.Pro-Eyeshadow Brush Pony hair. Use it to pack on eye shadows with darker shade.

5.Concealer Brush Synthetic hair.Use it to apply concealer on the eyelid.

6.Duo Angled Eyebrow Brush Synthetic hair. Use it to apply liner with precision.
Brushes Care Tips:
1. If it's a brush you use daily, we recommend washing it weekly with soft soap warm water.

2. Lather the bristles with Brush Shampoo and rinse under water until the water runs clear.

3. Try not to fully submerge the base of the bristles in water or your cruelty-free bristles  may 

detach from the form.

4. After rinsing, smooth brush head back into original form and lay flat to dry.

5. Let dry overnight and wake up to a refreshed brush for your morning makeup routine.