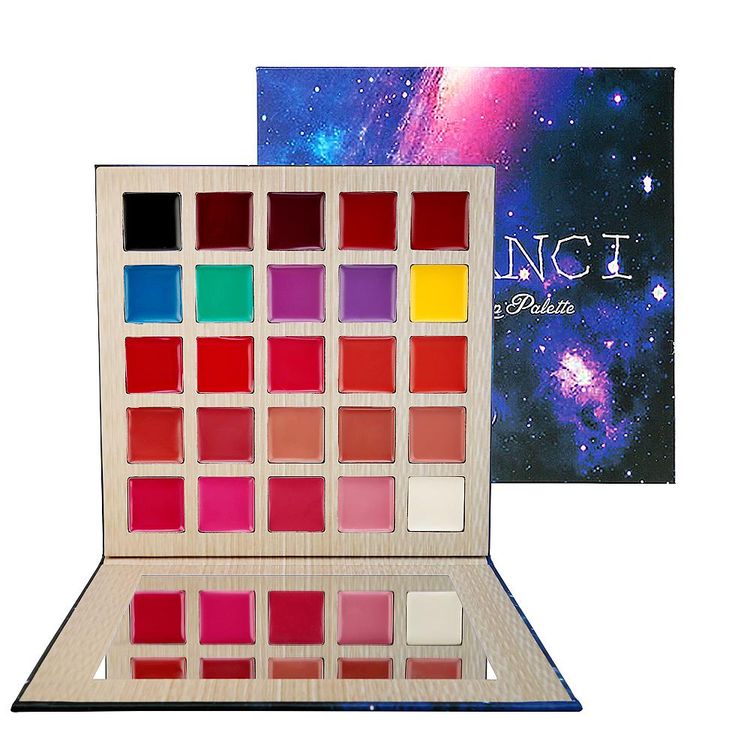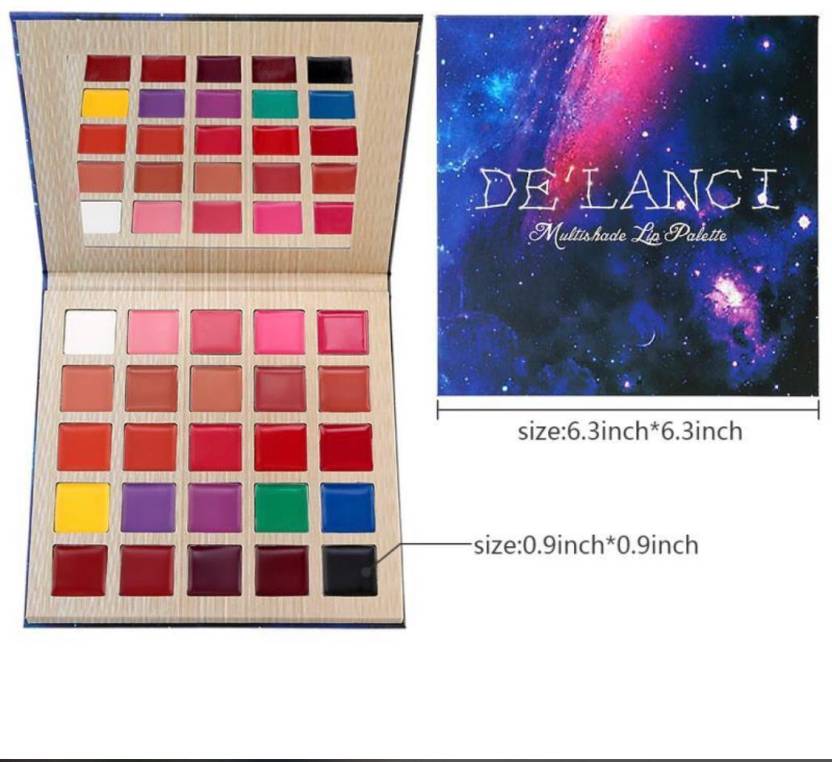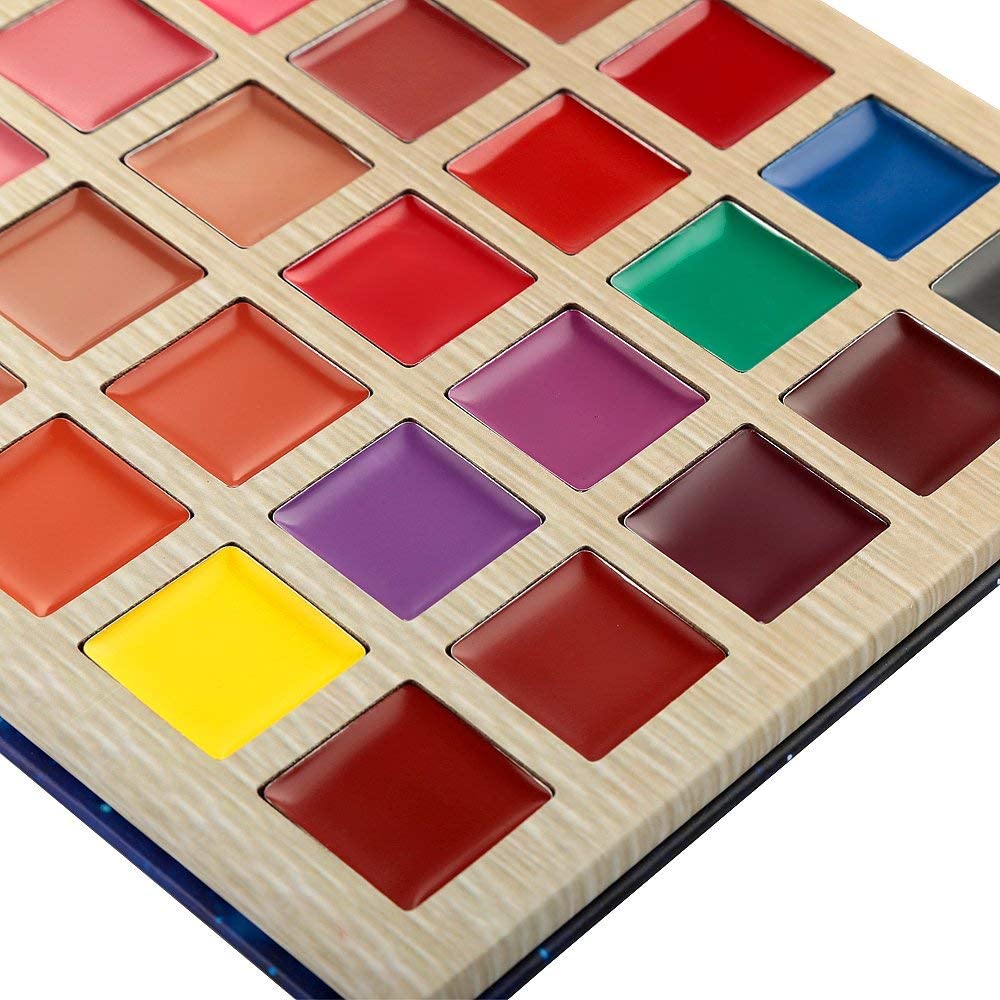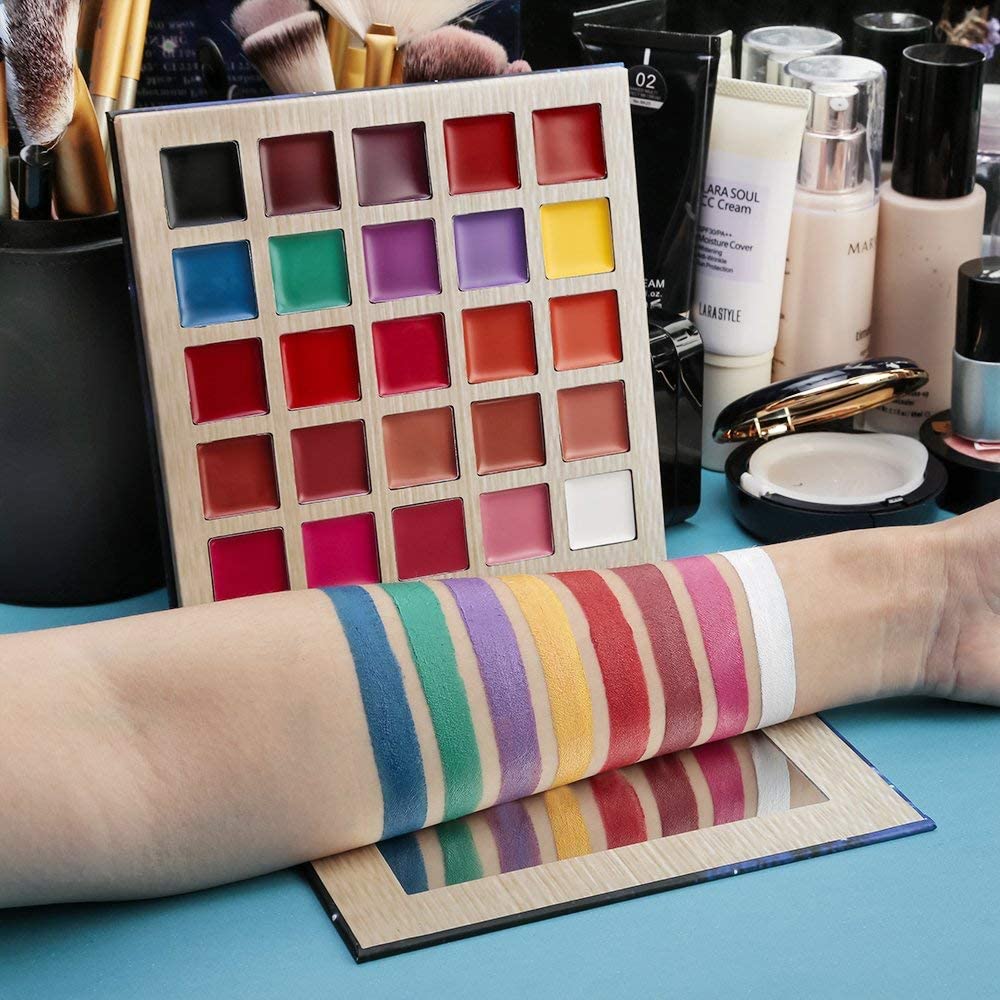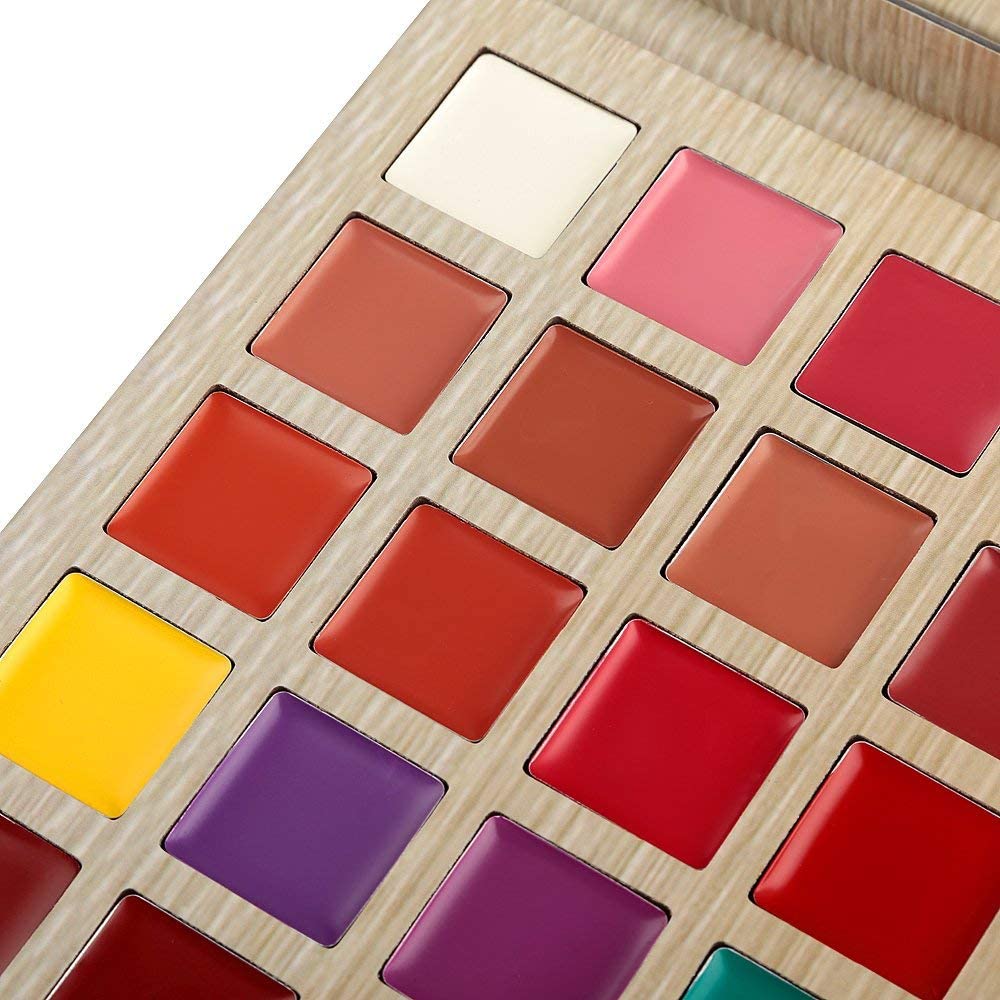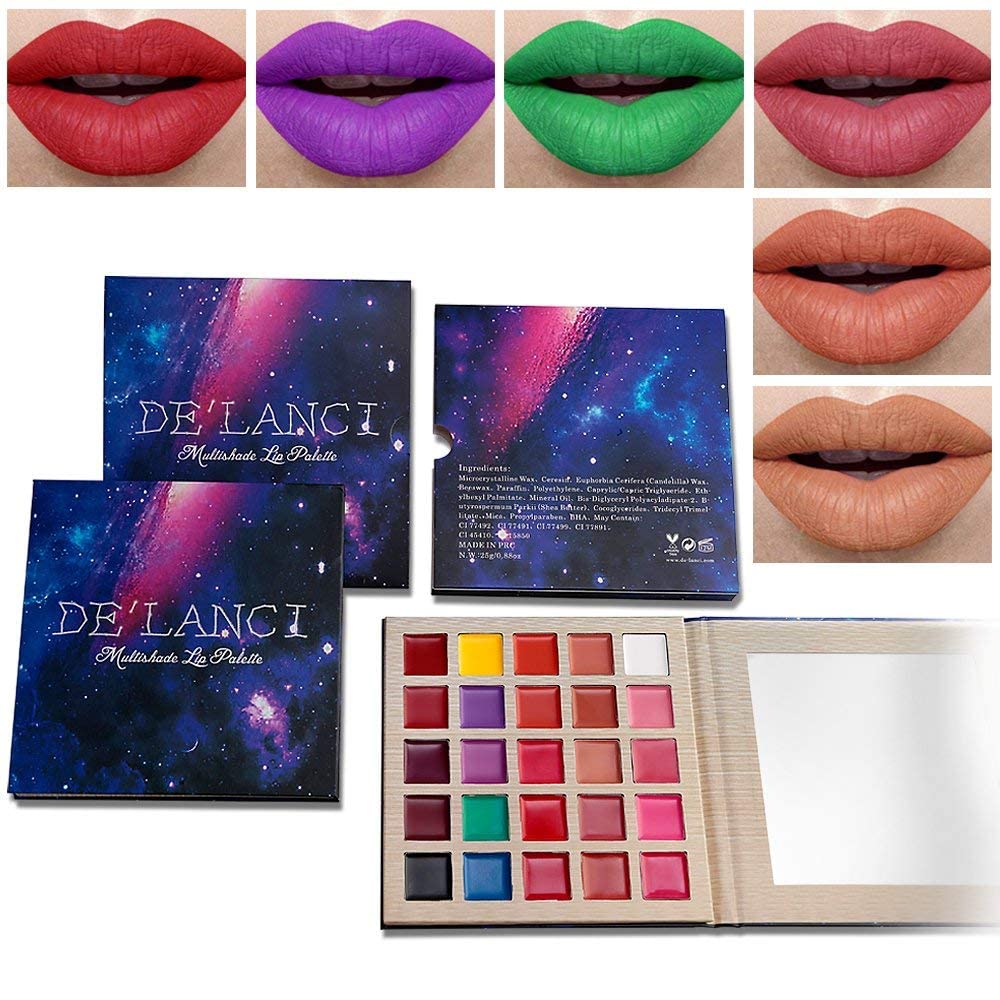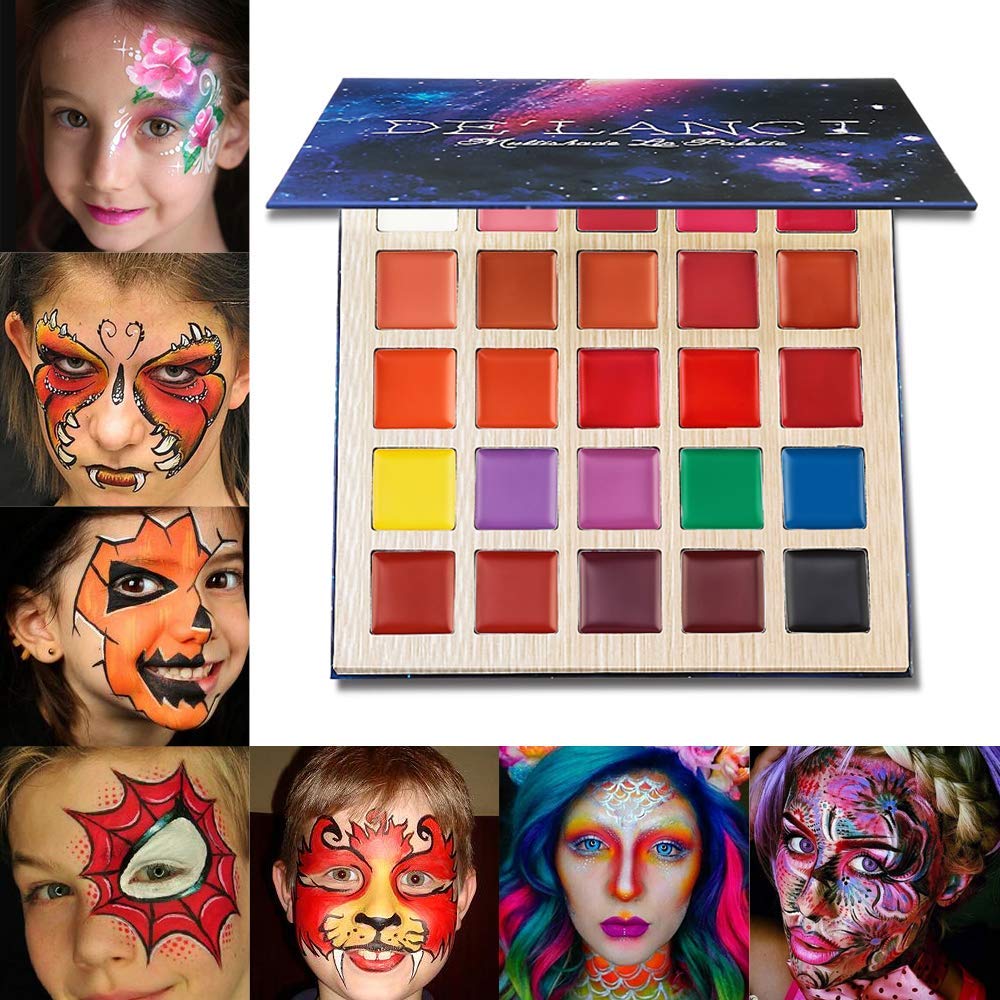 DE'LANCI 25 Color Matte Lipstick Palette
Sale price
Rs. 999.00
Regular price
Rs. 3,999.00

100% Original & Authentic Products
120 people are viewing this right now
DE'LANCI 25 Color Matte Lipstick Palette
Sale price
Rs. 999.00
Regular price
Rs. 3,999.00
100% Original
1. Description 
Time to shatter the stereotypes of being a woman and do it effortlessly and in style with these bold, bright and nude colors from DE'LANCI 25 Color Matte Lipstick Palette. Be the strong, confident, and effortless beauty you are while adding a bit of color to your lips from this amazing lipstick palette.
So, when you are celebrating yourself and the likes of you, who are defined by their struggles, flaws, and fear, it's time to appreciate ourselves in a different way. Get this De'Lanci lip pallet where you will find the color that reflects you or your mood. With 25 shades to choose from, showcase your fearless, fighter, adventurous, sultry, seductive, or just a lady who means the business side of you with these matte lipsticks.
The best lip palette is created to add a bit more to your pout and personality.
This carefully crafted lipstick palette is one of our best-selling products with swoon-worthy shades for your every mood, occasion, and attire.

2. Features

DE'LANCI 25 Color Matte Lipstick Palette is a complete and portable lip palette, easy to put in your bag.
Palette Dimension: 6.3 x 6.3 x 0.4 inches
Lipstick sizes: 0.9 x 0.9 inches
Lipstick Palette weight: 224 g
Number of Lipsticks: 25 colors
Bonus: A mirror of the palette size to get the perfect color on your lips
There is a color for everyone - every personality and mood.
Are you a go-getter who wants to dominate the board room meeting, ace all your assignments with A+, or want to create the avant-garde look of the latest runway model or a next-door neighbor sweetheart?
Behold, this smudge-resistant, long-lasting waterproof lipstick palette has all the shaded. With this De'lanci lip palette at your disposal, you will never run out of lip color options..
3. How to apply
The DE'LANCI 25 Color Matte Lipstick Palette is a complete package. First, exfoliate and then moisturize your lips. Next, use a lip primer to even out the lips' texture.
Now, use a lipstick brush and outline your lips with either a shade darker than the matte lipstick you want to use or the same matter lipstick from the palette.
Next, fill in your lips with the favorite color from the De'Lanci lip palette, and you are good to go.
Pro Tip:
Blot with tissue paper, and there will no longer be cracks.
4. Benefits of complete Lipstick Palette by De'Lanci
The DE'LANCI 25 Color Matte Lipstick Palette comes with 25 smudge-resistant, waterproof, non-creasing lipstick palettes.
Each color of this best lip palette is thoughtfully curated and made from skin-friendly and hypoallergenic ingredients. As a result, it is suitable for every skin type, even the sensitive ones.
As the best lip palette in the market, each color has a moisturizing element, which warrants that your lips won't dry during prolonged use.
Bonus: The lipstick palette has been developed with ingredients that can be used as body paint and oil paint for costume and Halloween parties.
5. Best occasion to wear De'Lanci Lip Palette
From everyday use, while you are doing mundane things to the likes of attending boardroom meetings, going to college, walking on the runway to a wedding, costume and Halloween party, or any party and get together. You can wear it for every occasion as you will find the right shade for every event in this best lip palette from De'Lanci.
6. FAQs1.How long do the colors last?
It is made for long-wear and is smudge-proof and waterproof. So, you can easily wear it from day to late at night.
2.Is it cruelty-free?
We develop all our products at De'Lanci, including the DE'LANCI 25 Color Matte Lipstick Palette keeping in mind they are ethically made. Hence they are cruelty-free products.
3.Why are there yellow, purple, and green colors?
The De'Lanci lipstick palette has these non-conventional colors even, black and white, so you can use the palette to create unique looks for any party, mainly Halloween. The colors can be used on the face and body. Also, you can create new colors by mixing these bright shaded with neutral tones to get a brighter and unique shade.
4.Can I use it for contouring?
We always encourage you to be adventurous and try new things, so why not. It is safe to use on your face.
5.Can I use it on eyelids as a cream shadow?
Of course, you can use it on your eyelids as cream eyeshadow to give it a different look.