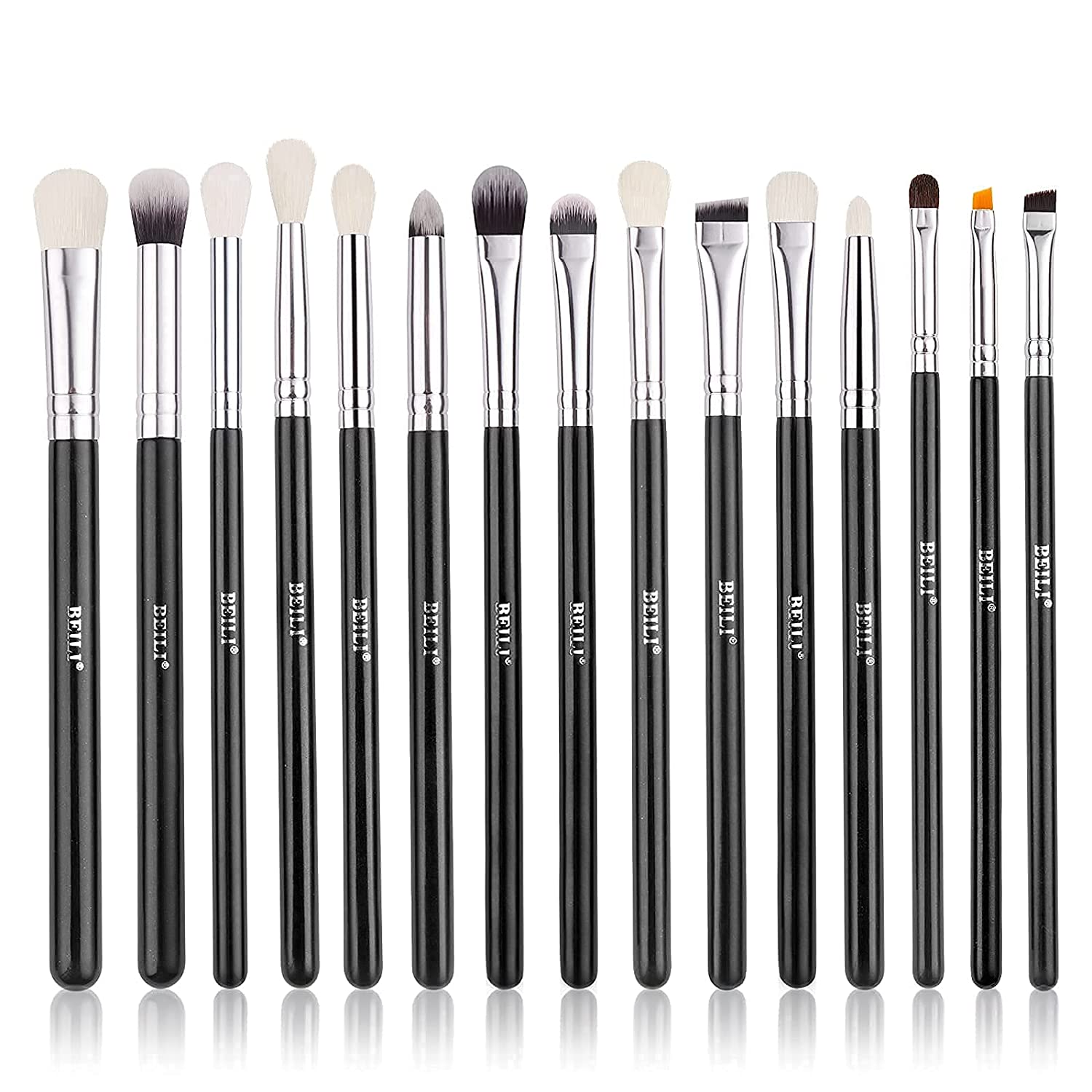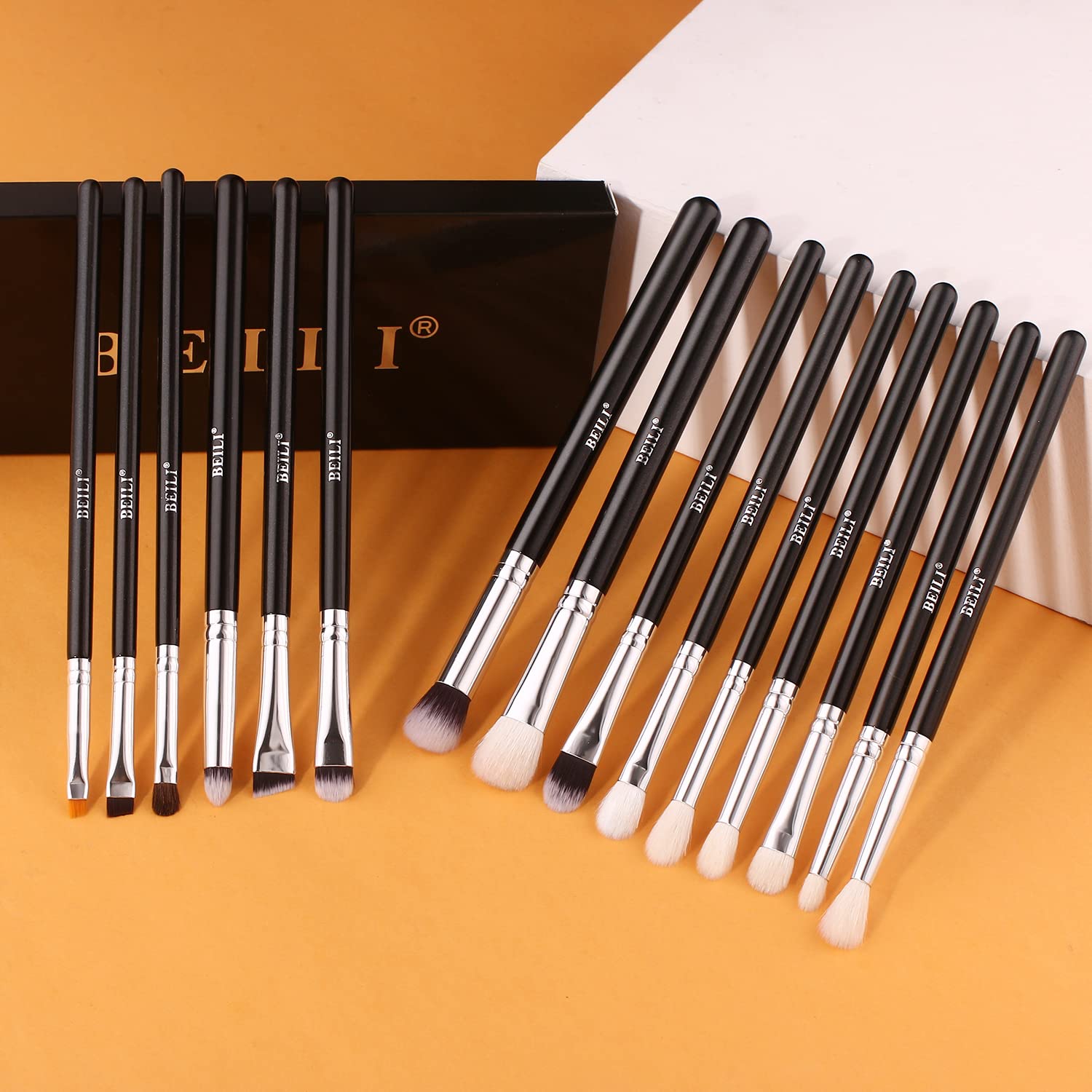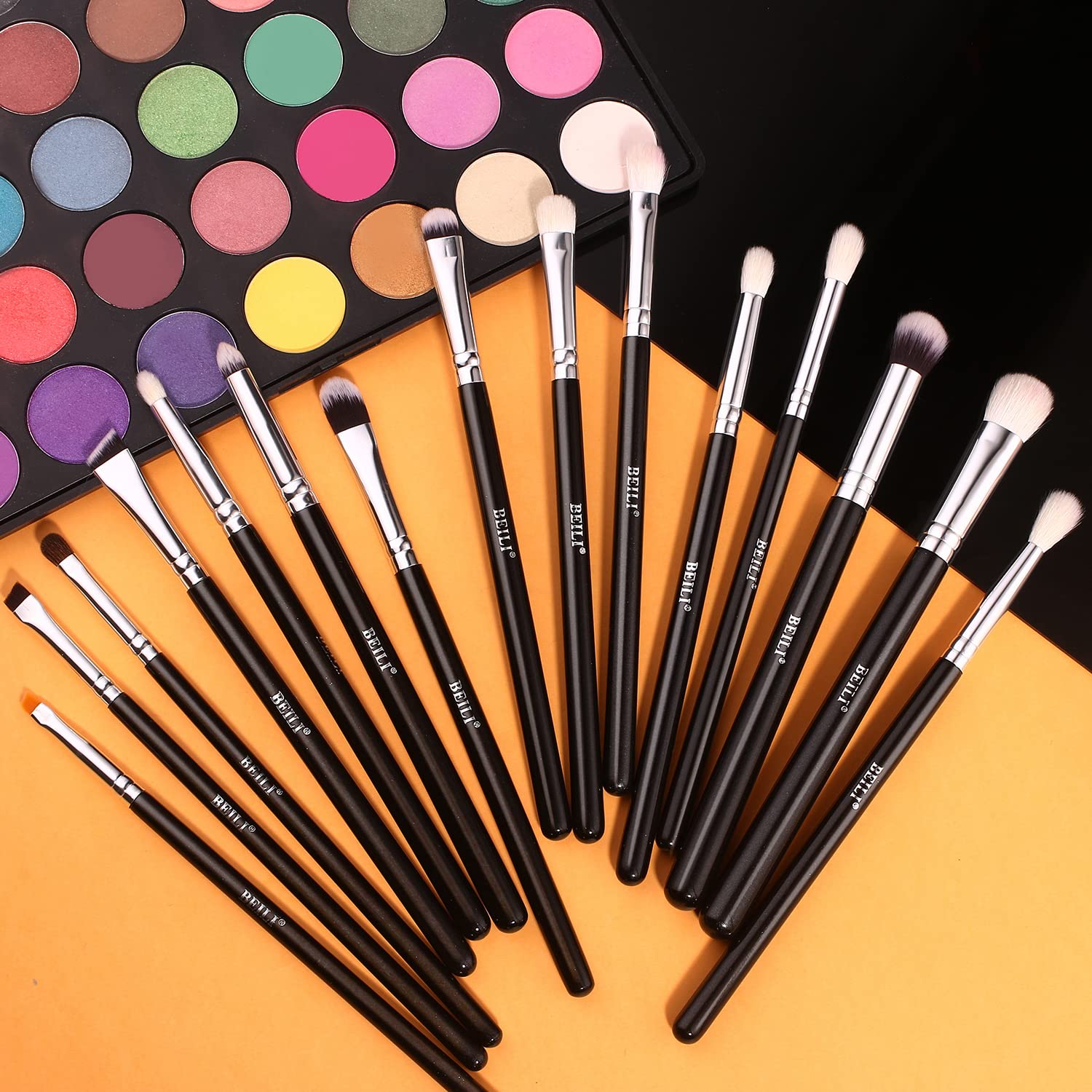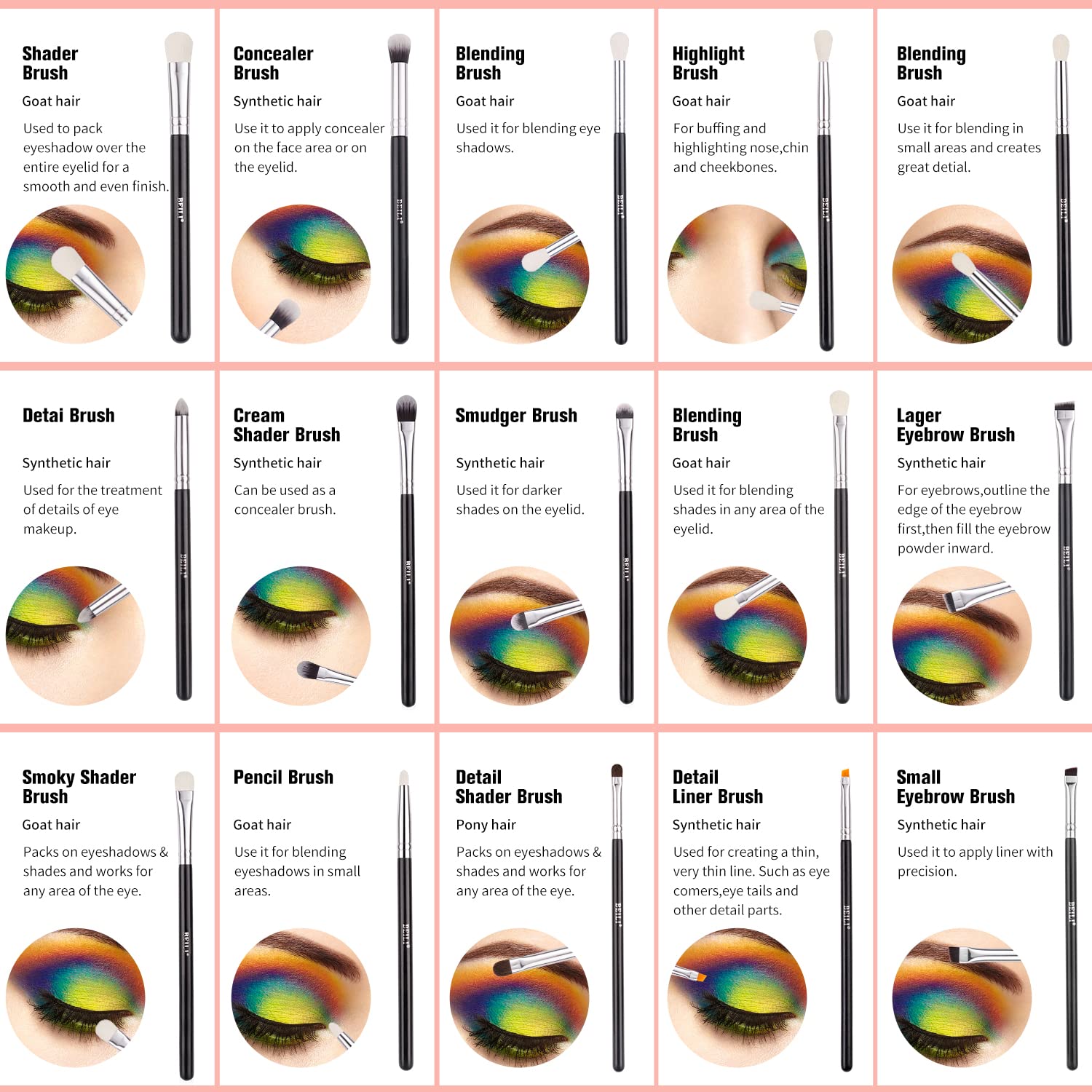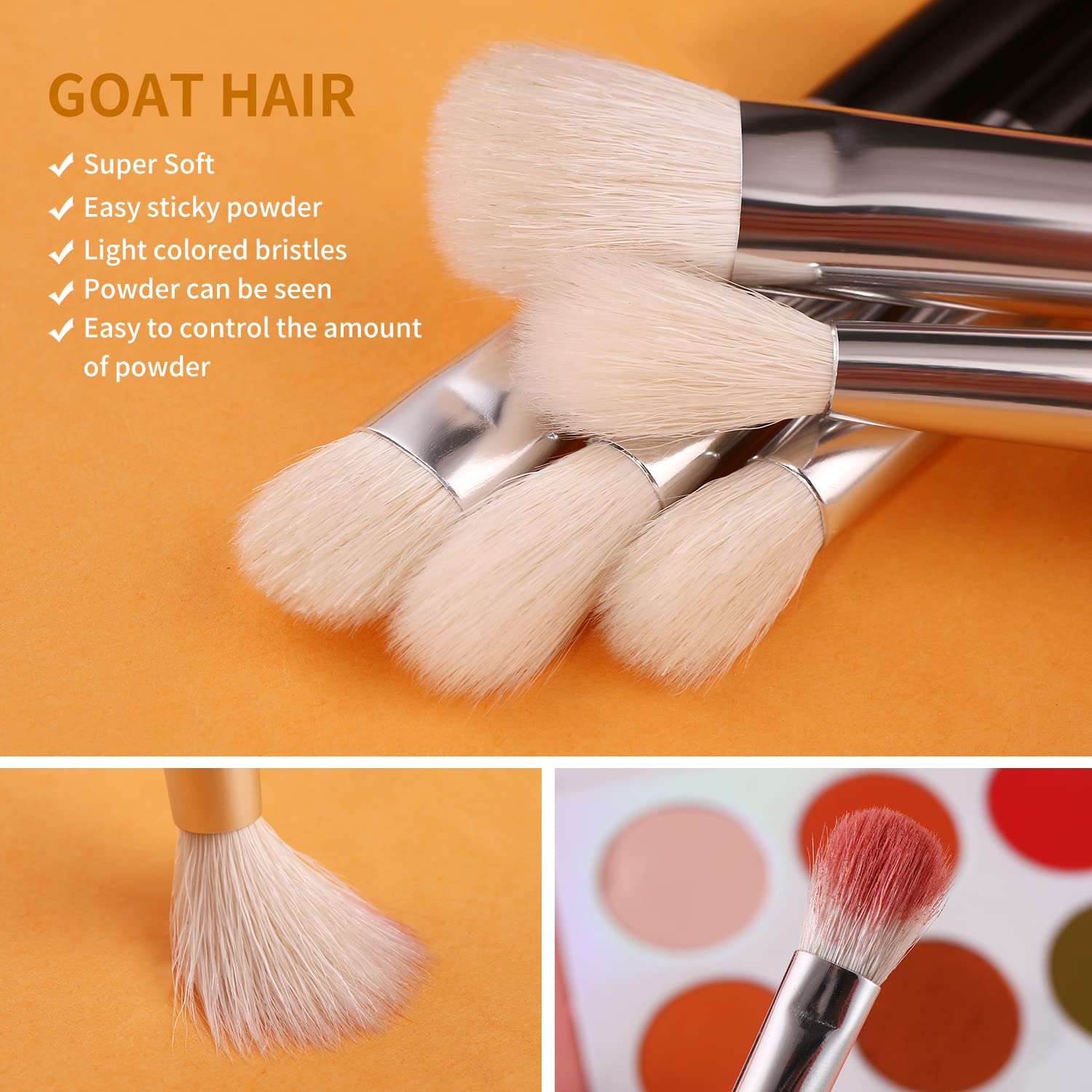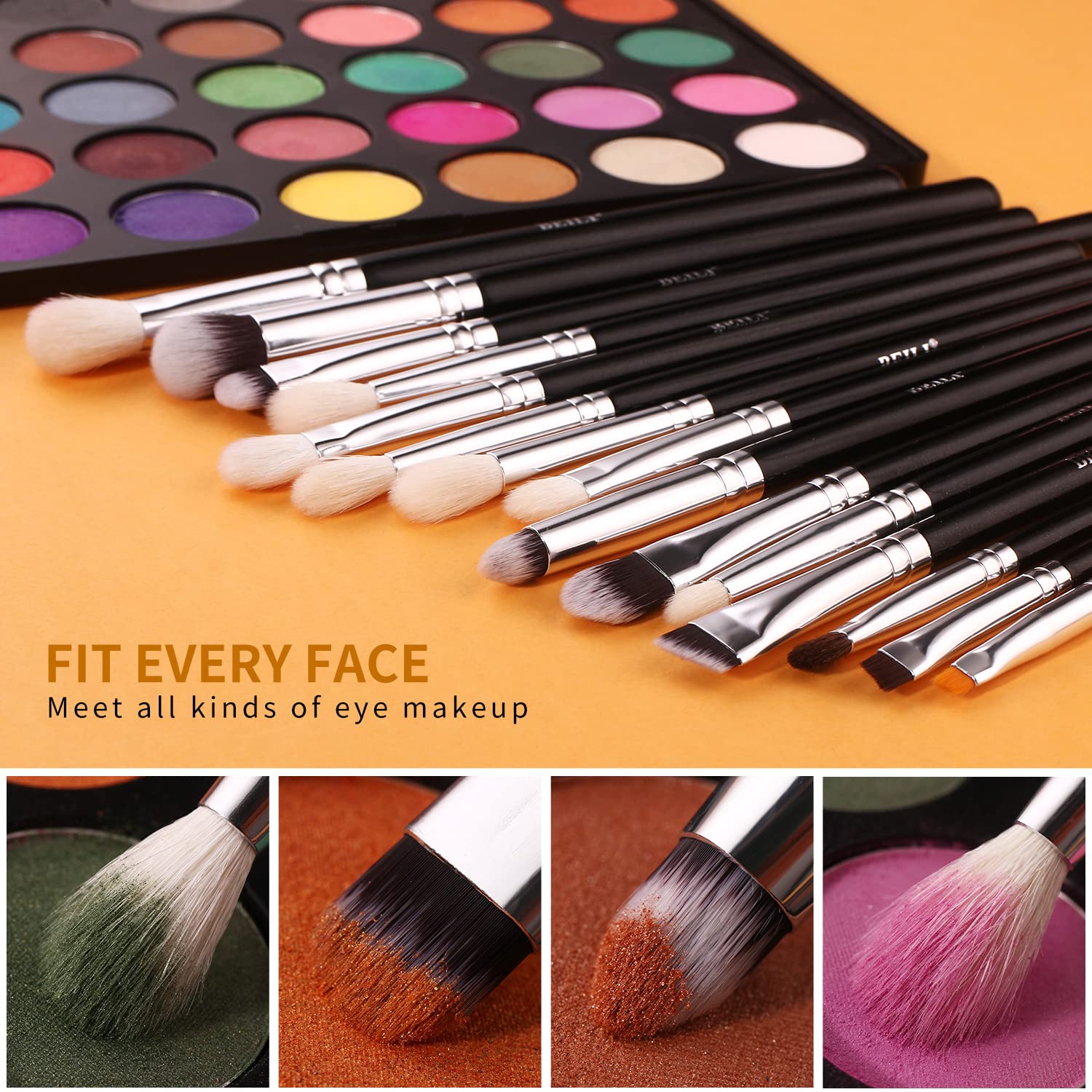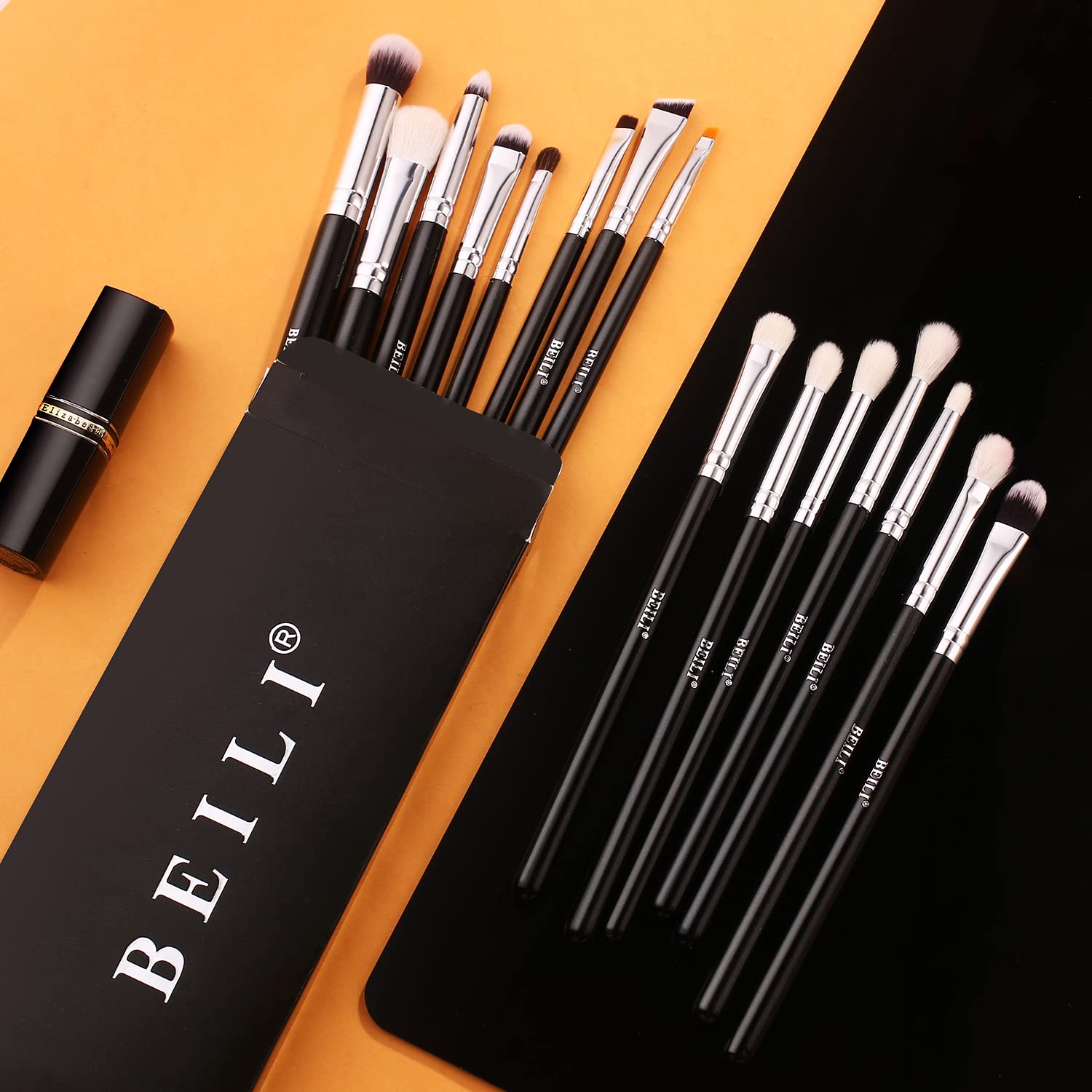 Beili Makeup Brushes Set of 15pcs Natural Goat Hair Eyeshadow Brushes Set
Regular price
Rs. 1,699.00
Sale price
Rs. 1,699.00
Regular price
Rs. 2,999.00

100% Original & Authentic Products
105 people are viewing this right now
Beili Makeup Brushes Set of 15pcs Natural Goat Hair Eyeshadow Brushes Set
Regular price
Rs. 1,699.00
Sale price
Rs. 1,699.00
Regular price
Rs. 2,999.00
About this item
❤𝐌𝐨𝐫𝐞 𝐏𝐫𝐨 𝐄𝐲𝐞 𝐌𝐚𝐤𝐞𝐮𝐩 𝐁𝐫𝐮𝐬𝐡𝐞𝐬 - 15pcs eye shadow brushes contained eyeshadow brush,concealer brush,blending brush,shader brush,smudger brush,crease brush,definer brush,eyebrow brush,eyeliner brush etc.Different shapes and sizes of the bristles give you a variety of eye looks.

❤𝐏𝐞𝐫𝐟𝐞𝐜𝐭 𝐄𝐲𝐞 𝐁𝐫𝐮𝐬𝐡𝐞𝐬 - The soft, smooth and dense bristles are made of selected Grade A natural hair and premium synthetic hair,Reasonable collocation to ensure the high cost performance of the product.

❤𝐏𝐫𝐞𝐦𝐢𝐮𝐦 𝐁𝐫𝐢𝐬𝐭𝐥𝐞𝐬 - Grade A Goat Hair are the best for eye blending makeup,they pick up and absorb pigment along with skin' s oils.soft and durable,The brushes are rubbed against the palettes and the eyes multiple times. If the material is not durable enough, the bristles will start coming off. So, be sure to purchase a good quality brush that stays durable for lengthy and frequent use.

❤❤𝐑𝐞𝐚𝐥 𝐖𝐨𝐨𝐝 𝐇𝐚𝐧𝐝𝐥𝐞 - The natural birch wooden handle with classic black/silver aluminum alloy ferrule makes it difficult to fall off and has a long use time.Each handle uses Seven-layer spray paint, which not only will not fade but also has a very comfortable feel.

❤𝐈𝐝𝐞𝐚𝐥 𝐅𝐨𝐫 𝐆𝐢𝐟𝐭 - Perfect gift for your Mom,wife,daughter,sister and friend and is a good choice as an gift for any occasion-Christmas,Thanksgiving Day,Mother's Day,Birthday,Wedding Anniversary.