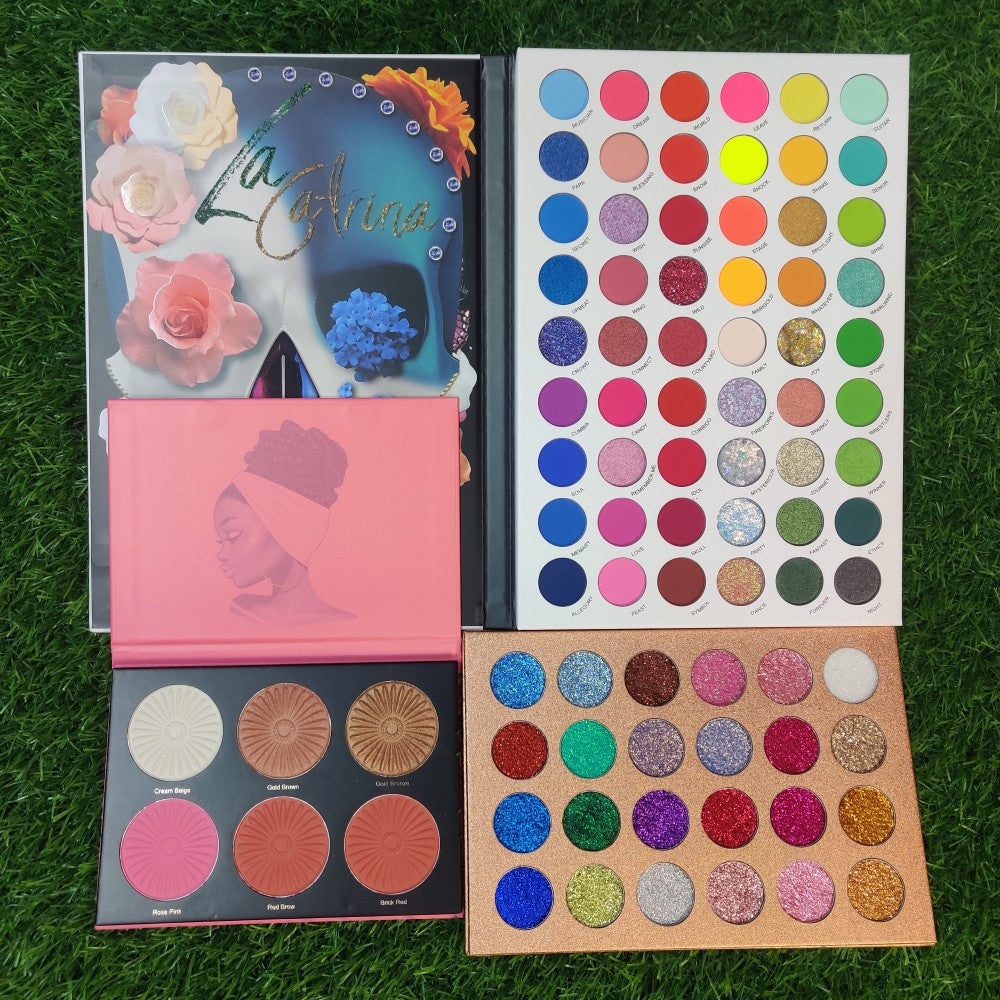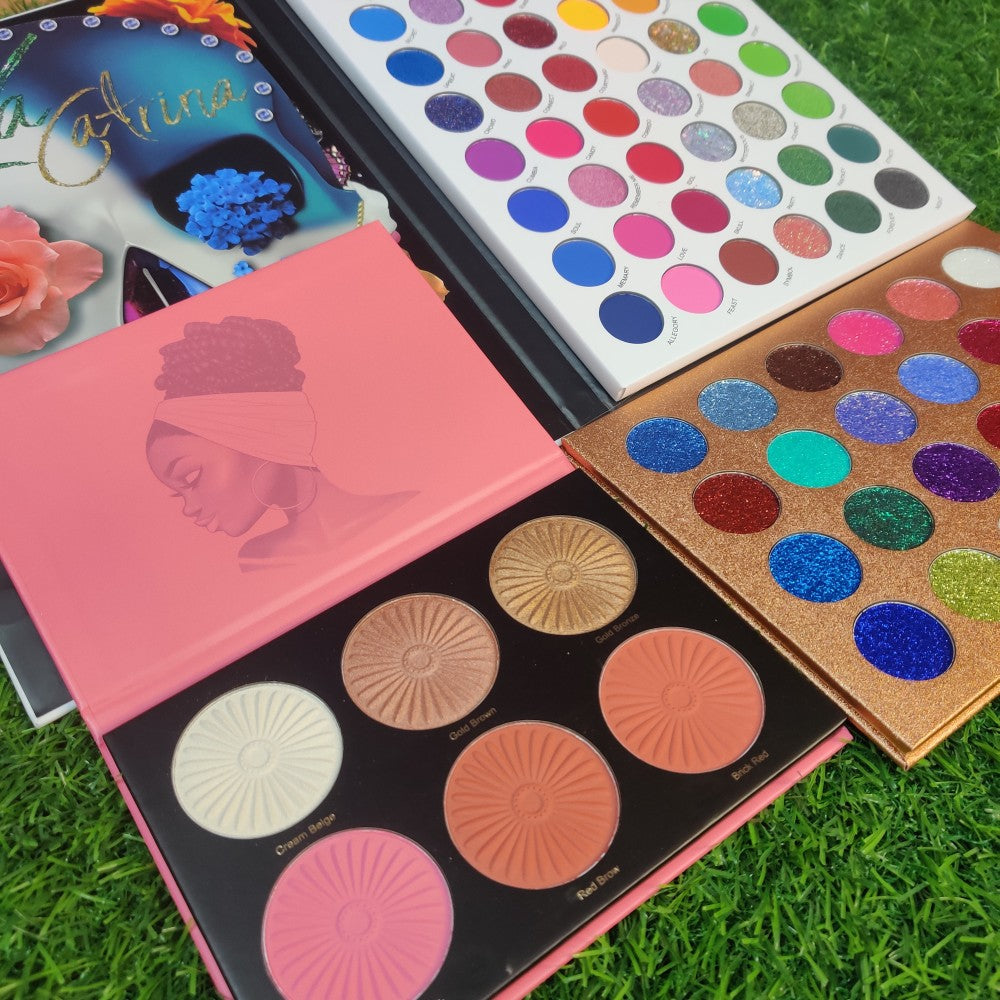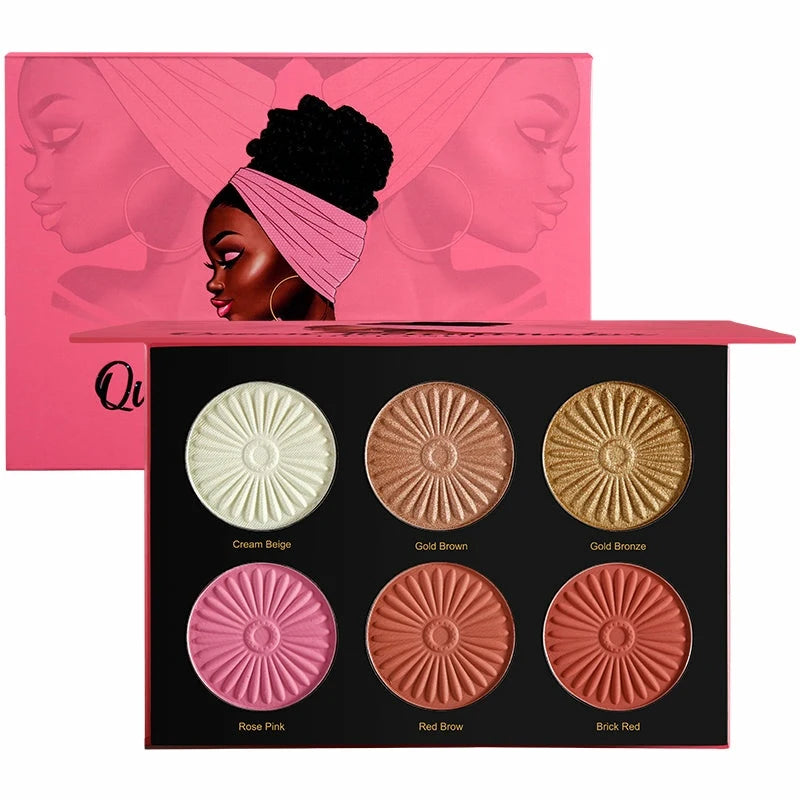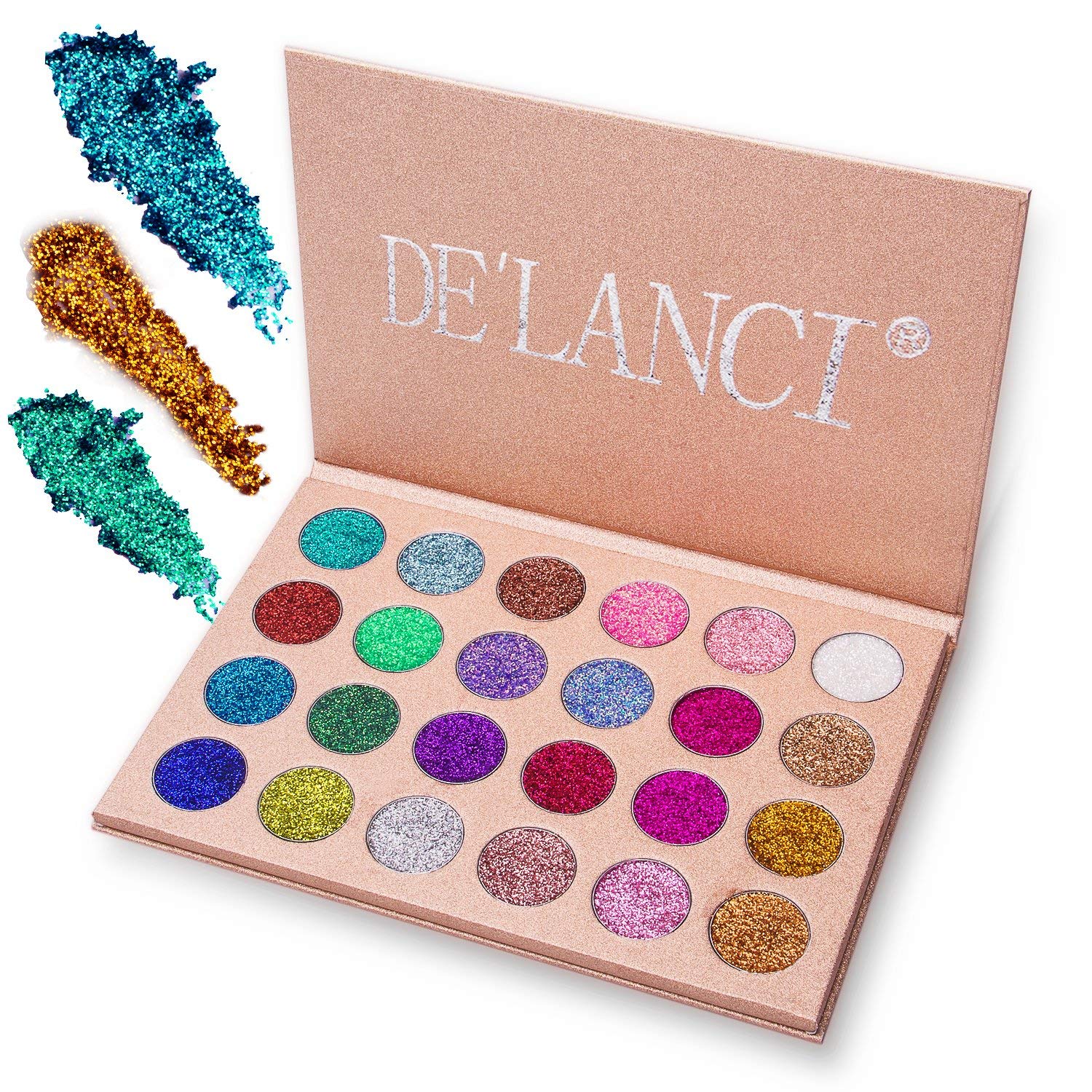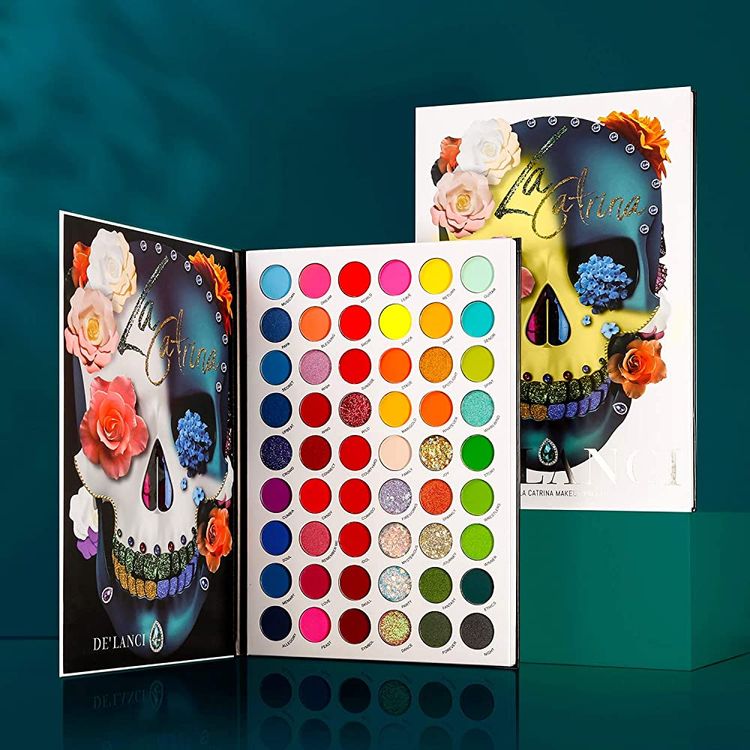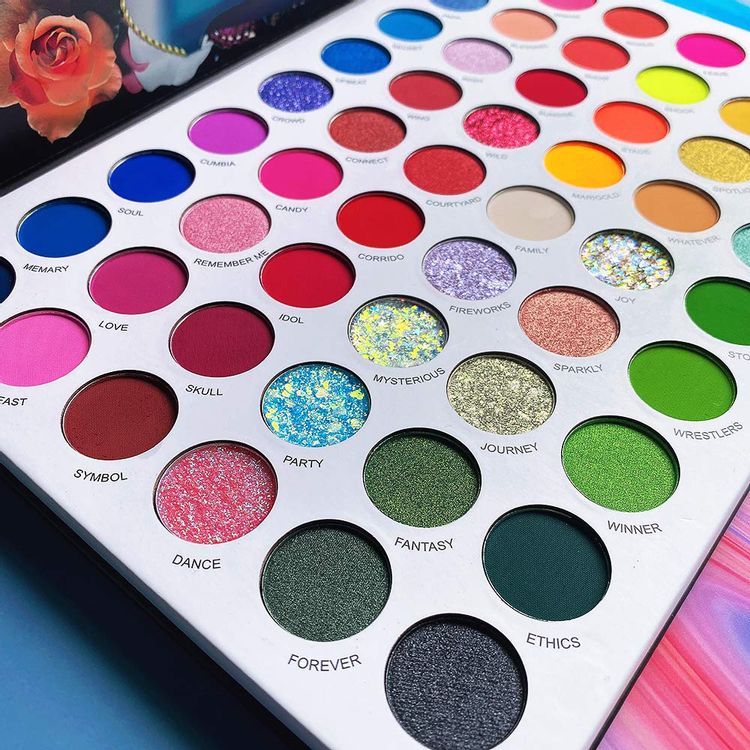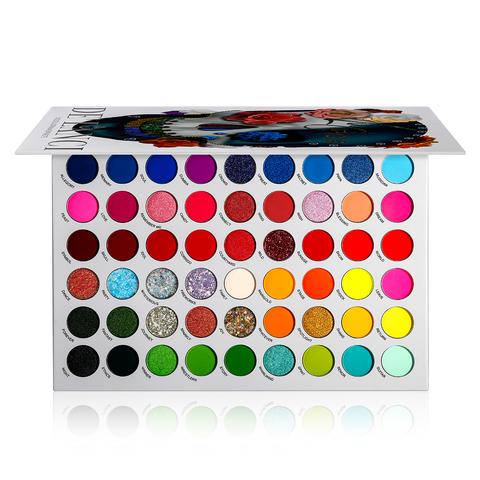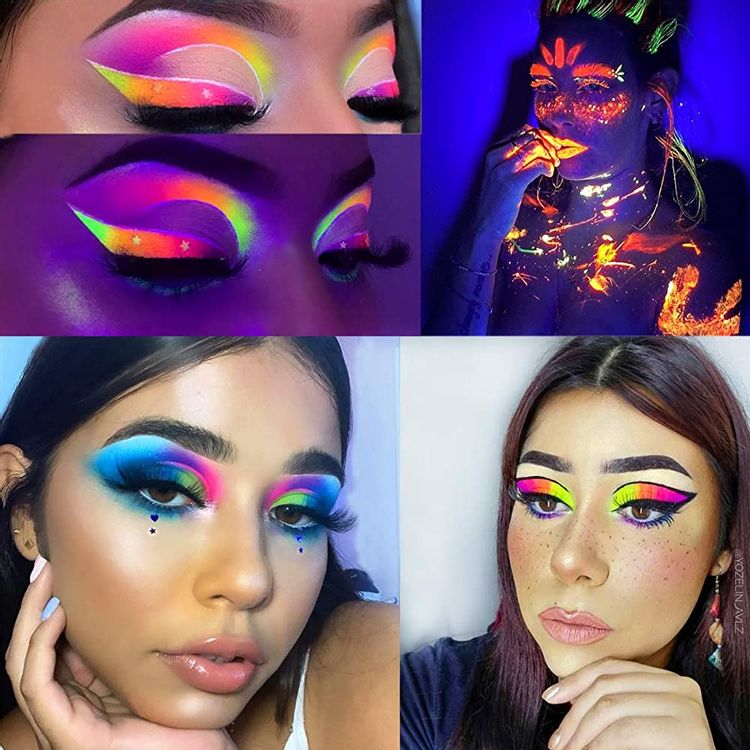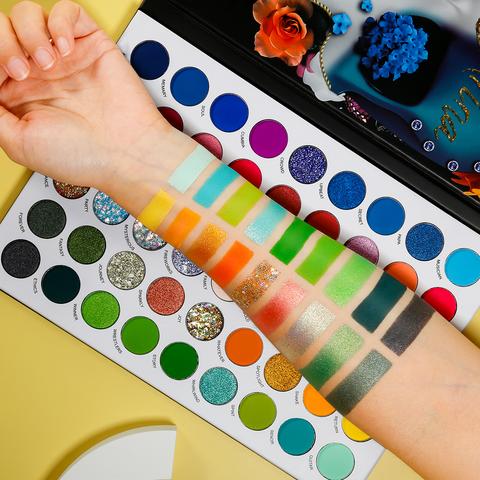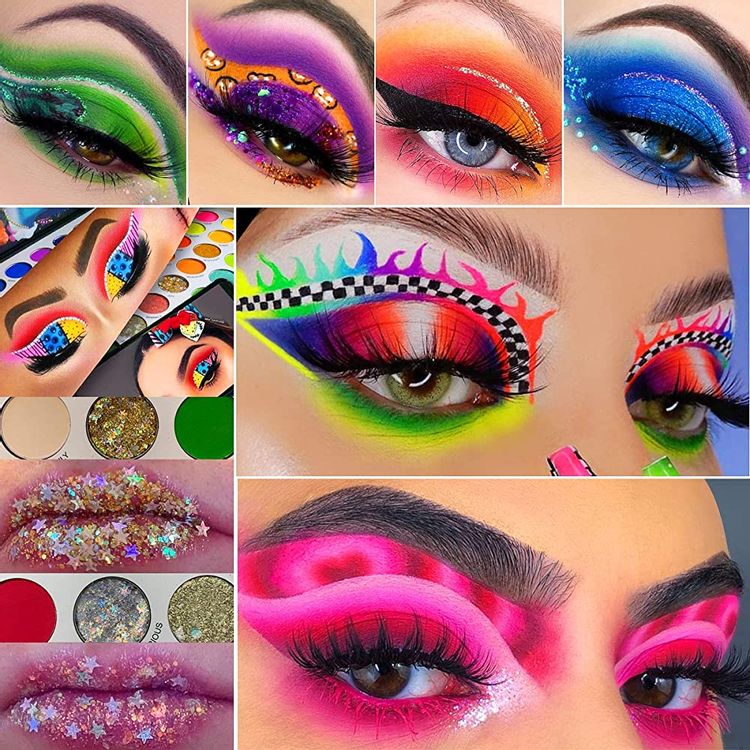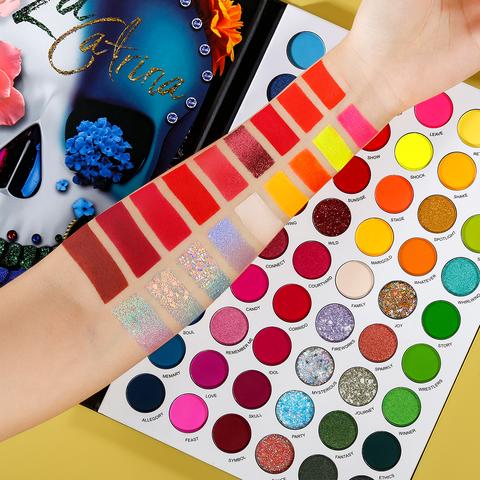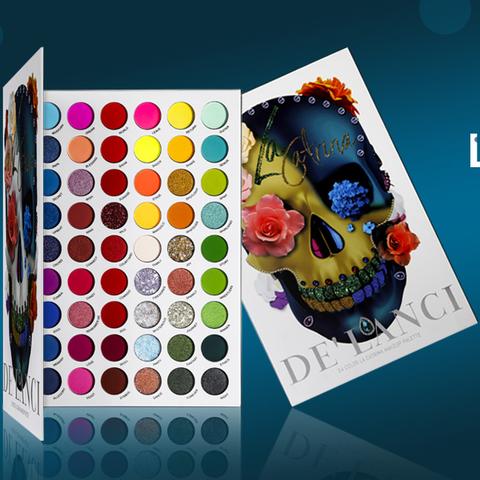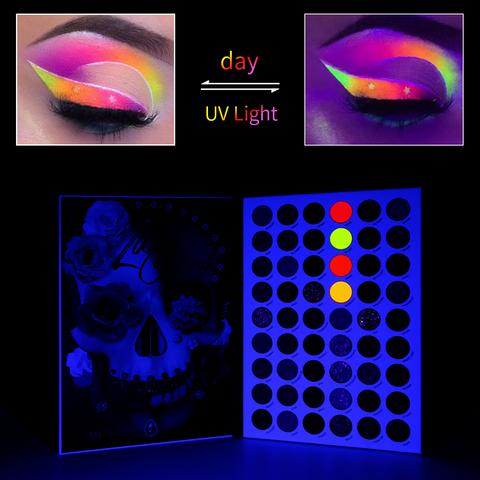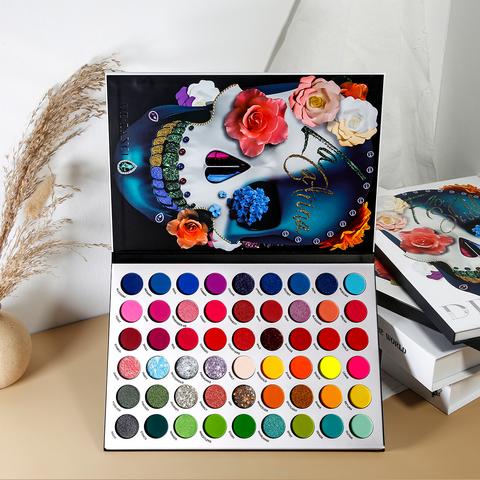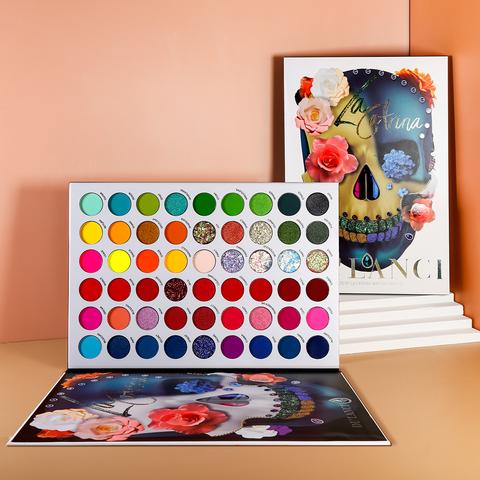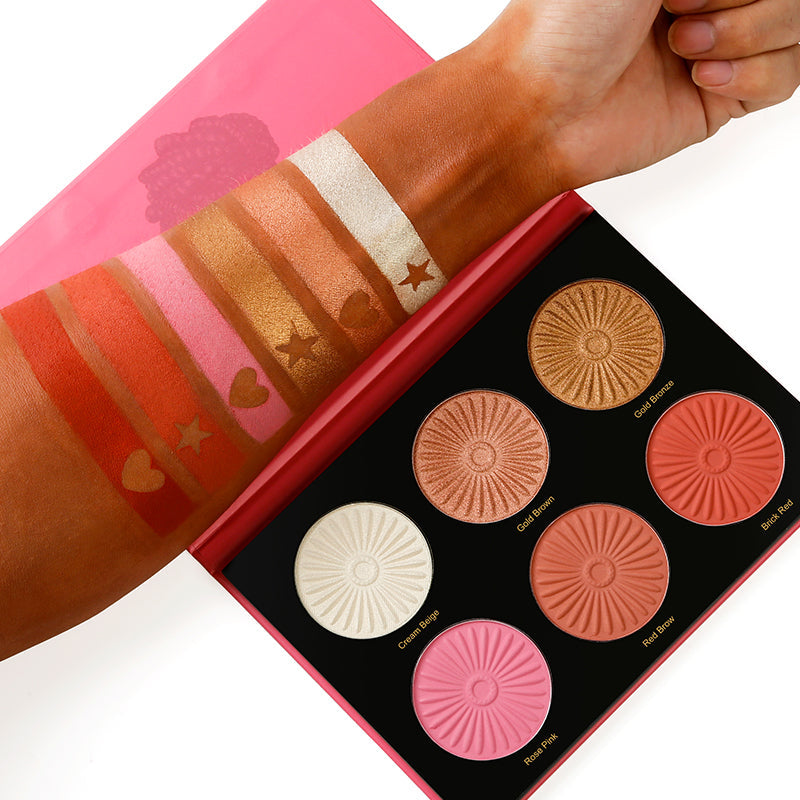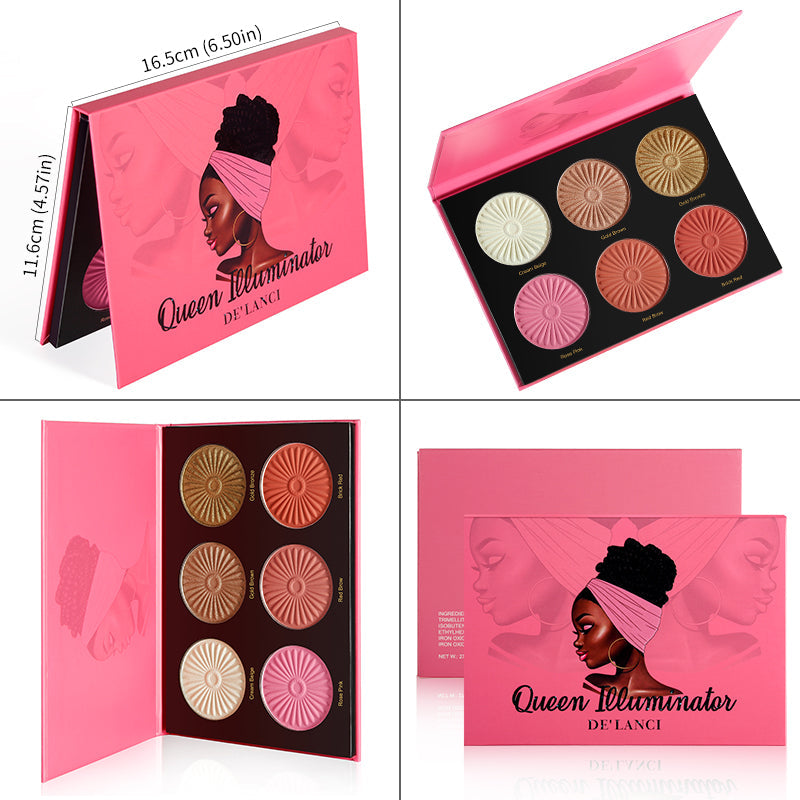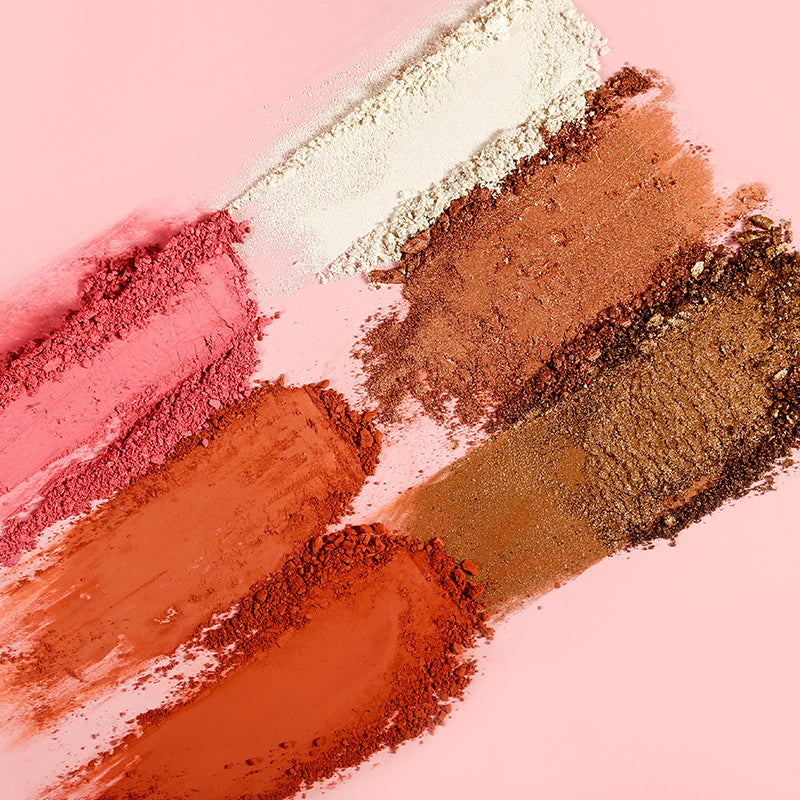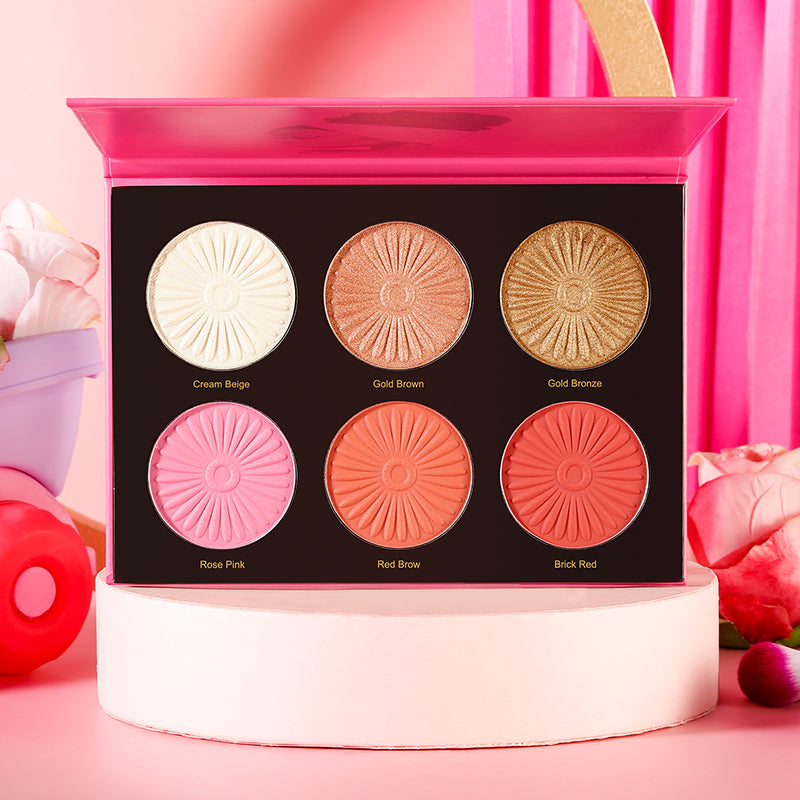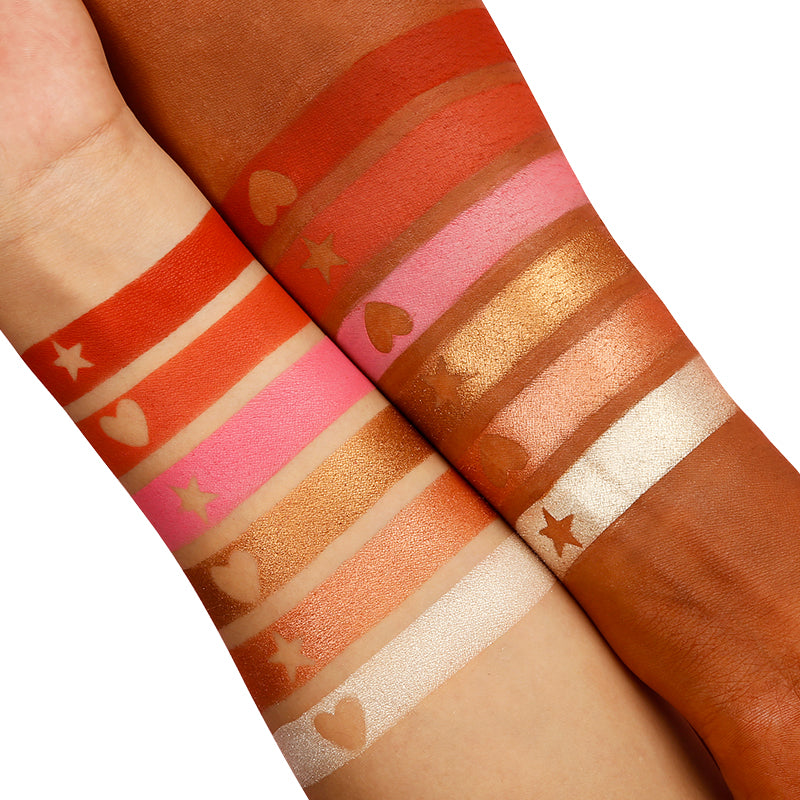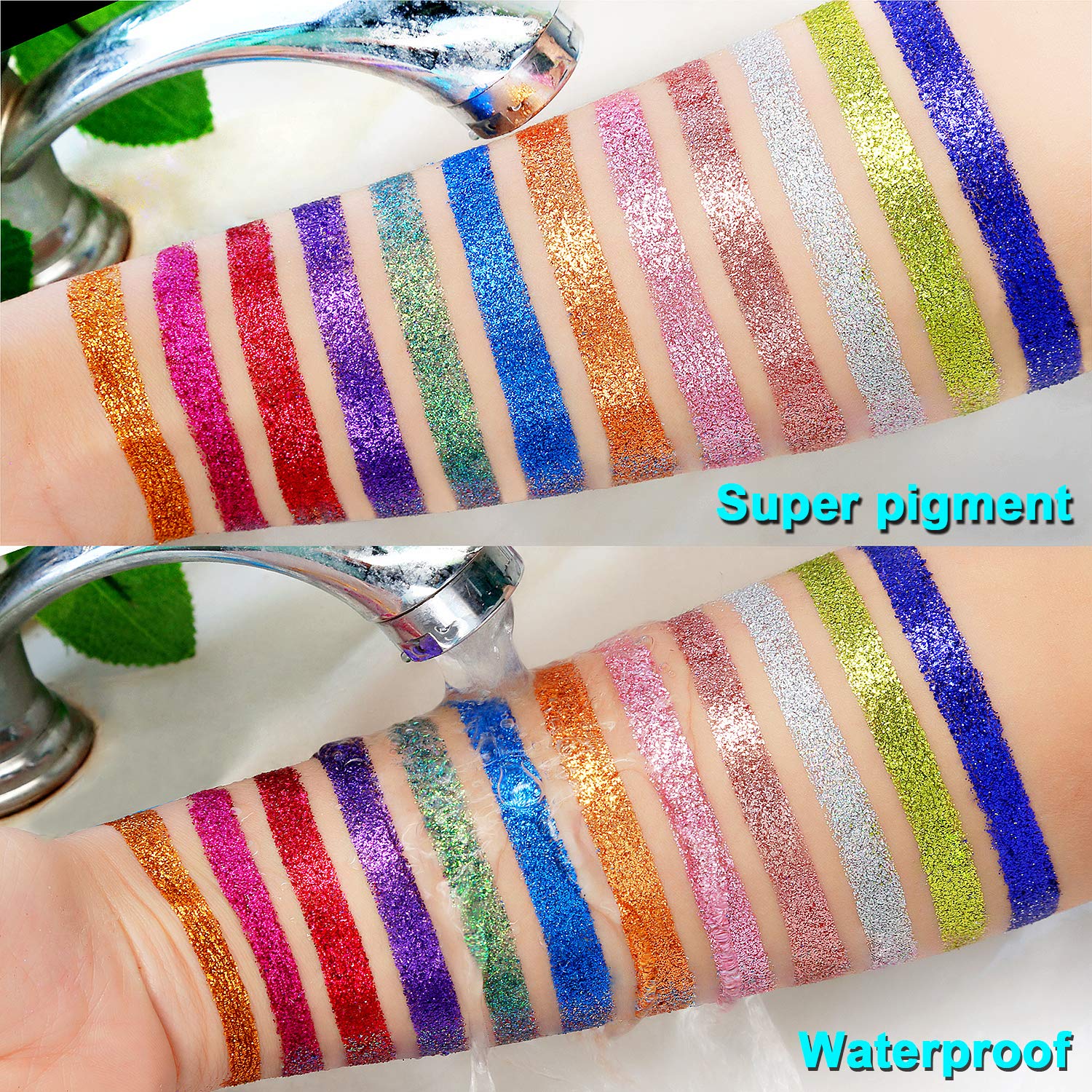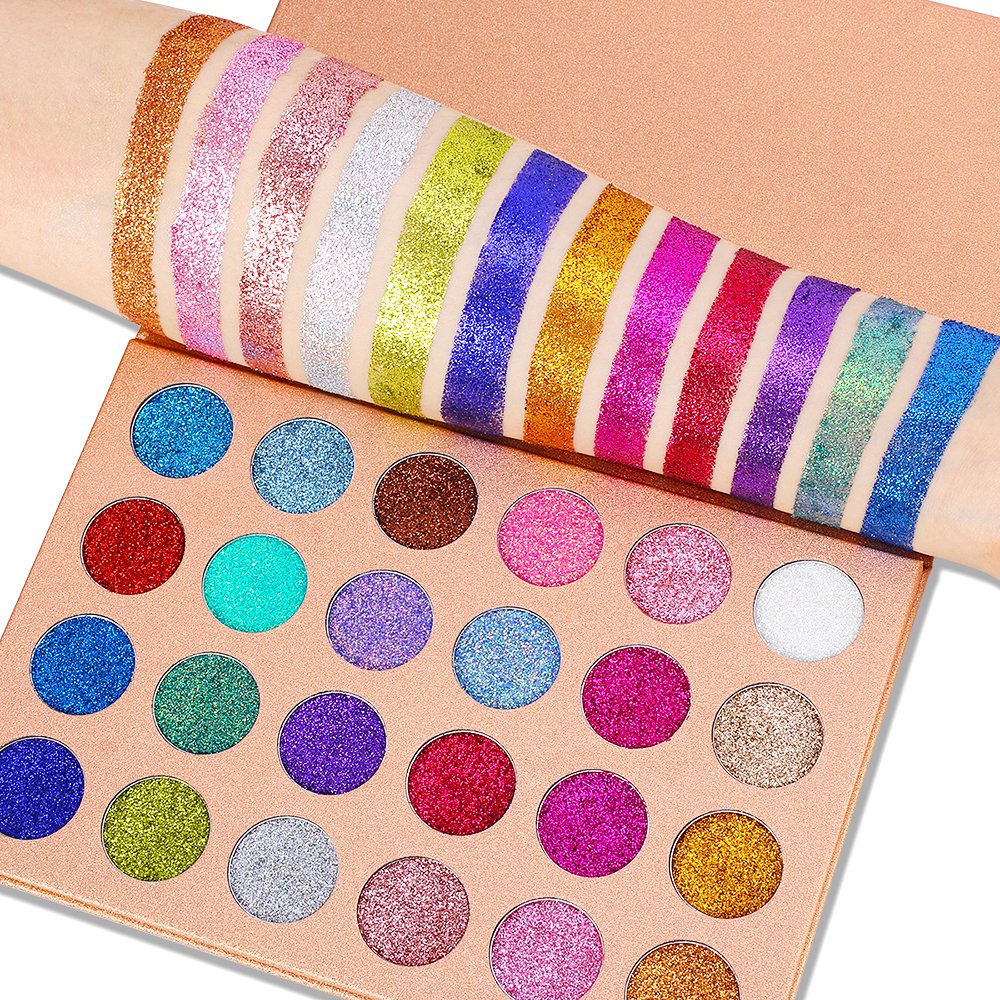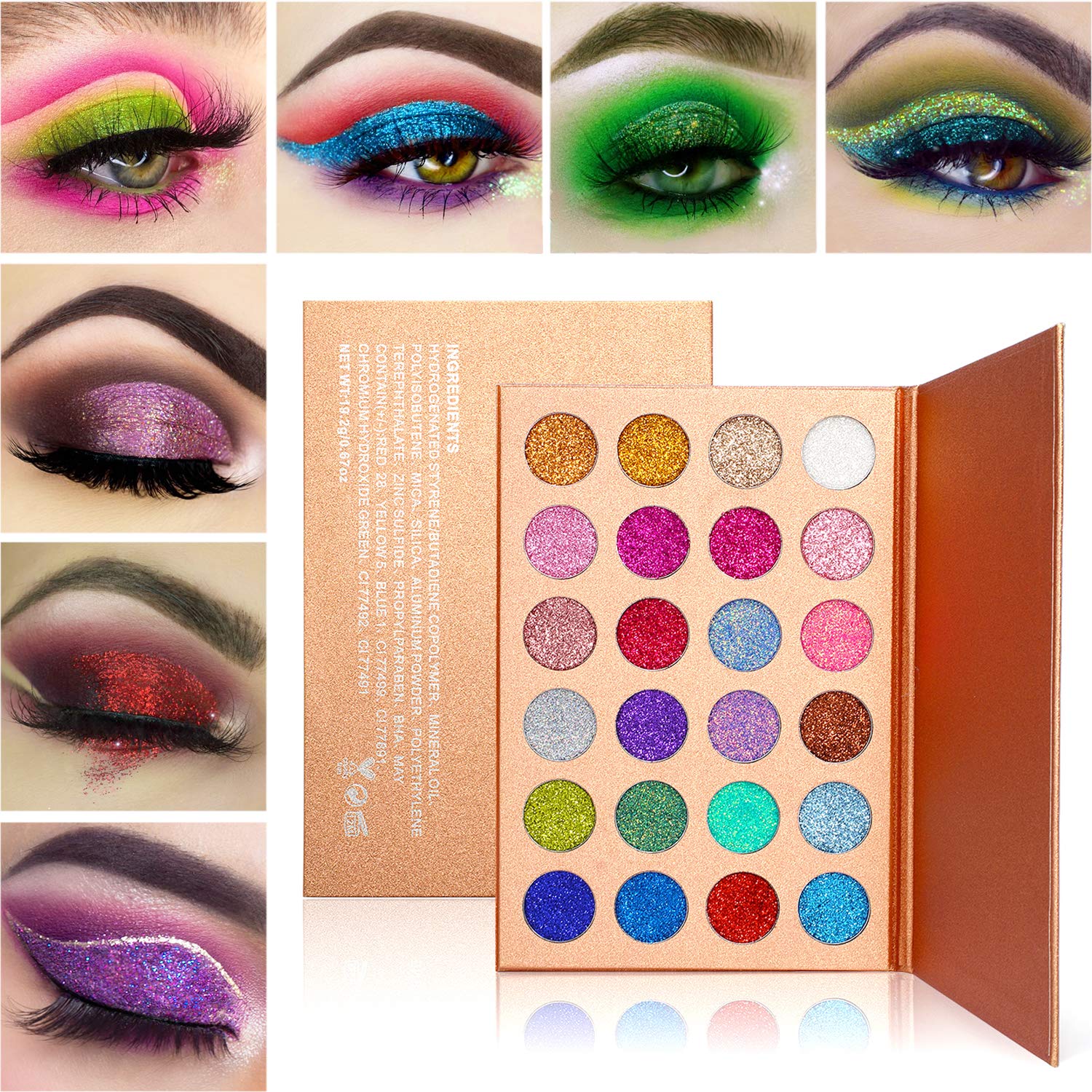 (3 in 1 Combo) De'lanci La Catrina 54 Colors + De'lanci Pressed Glitter + De'lanci Highlighter Palette
Regular price
Rs. 2,699.00
Sale price
Rs. 2,699.00
Regular price
Rs. 6,999.00

100% Original & Authentic Products
123 people are viewing this right now
(3 in 1 Combo) De'lanci La Catrina 54 Colors + De'lanci Pressed Glitter + De'lanci Highlighter Palette
Regular price
Rs. 2,699.00
Sale price
Rs. 2,699.00
Regular price
Rs. 6,999.00
100% Original and Authentic
De'lanci La Catrina 54 Colors EyeShadow Palette Product description
DE'LANCI La Catrina Makeup Palette Details: Dimensions: 10.7x 7.4 x 0.5 inches Weight: 475 grams 29 kinds of vibrant matte + 4 neon matte + 5 double shift pressing pigment + 3 metallic + 13 sparkling eyeshadows.
✦[Bright fluorescent colors]: You will love this neon color palette! The De'lanci palette

comes with 5 five-pointed star-shaped flake glitters that can glow under any black light/UV light, 5 matte and 6 glitter eyeshadows glow brightly under UV (ultraviolet) lighting, and 8 A normal trendy color that can be used together to create your favorite look.

GRE [High Quality]: With a unique formula, this colorful, pigmented and long-lasting eye shadow can be easily blended to bring vivid and charming color effects, ensuring that your cosmetics always maintain a dazzling luster during the day or night. Unmatched by other neon brands.

✦

[Health Quality]: The quality of professional high-end cosmetics with healthy and safe ingredients, hypoallergenic, vegetarian, cruelty-free, skin-friendly, suitable for eye makeup, face painting, full body painting, etc., is ideal for creating charming party looks Choice! For all cosmetics, it is recommended to perform a small skin patch test before use.

B

【

BEST GIFT

】

: Eyeshadow palette with large mirror, with bright matte and star glitter, very suitable for salon, party, wedding, cosplay, travel or family use to create the ideal makeup, for girlfriend, mother The perfect gift for other women, friends!
De'lanci Pressed Glitter Eyeshadow Palette
Various Colours: 24 colour diamond glitter powder palette,the effect of color is good.the colour is very sparkly&gorgous and the powder isn't loose.

Long Lasting and Easy to Use: smooth fine texture with long lasting glittering factor,make you dazzlingly beautiful shinning moving for a party time.BETTER WITH GLITTER PRIMER, YOU CAN USE MAKEUP BRUSH OR YOUR FINGERS APPLY COLOR DIRECTLY .

Scope of Application: mainly suitable for eyes,lip,cheek and suitable for all skin types,not for the body and nail.

Special Gift: perfect for both professional and personal use,perfect for festivals.it's also great for any party,such as christmas parties.

Cruelty Free: our products do not contain any animal-derived ingredients. our suppliers also certify that there no animal testing at any point in our supply chain.
De'lanci Highlighter Palette
DE'LANCI NEW 6 Color Highlighter Palette for Dark Skin

Highlighter Palette Size: 16.5cm*11.6cm*1.2cm

Weight: 150g

Colors: 6 color highlighter shades.

Features: High Pigment, Long Lasting, Waterproof

Certificate: MSDS approved

Cruelty Free: YES